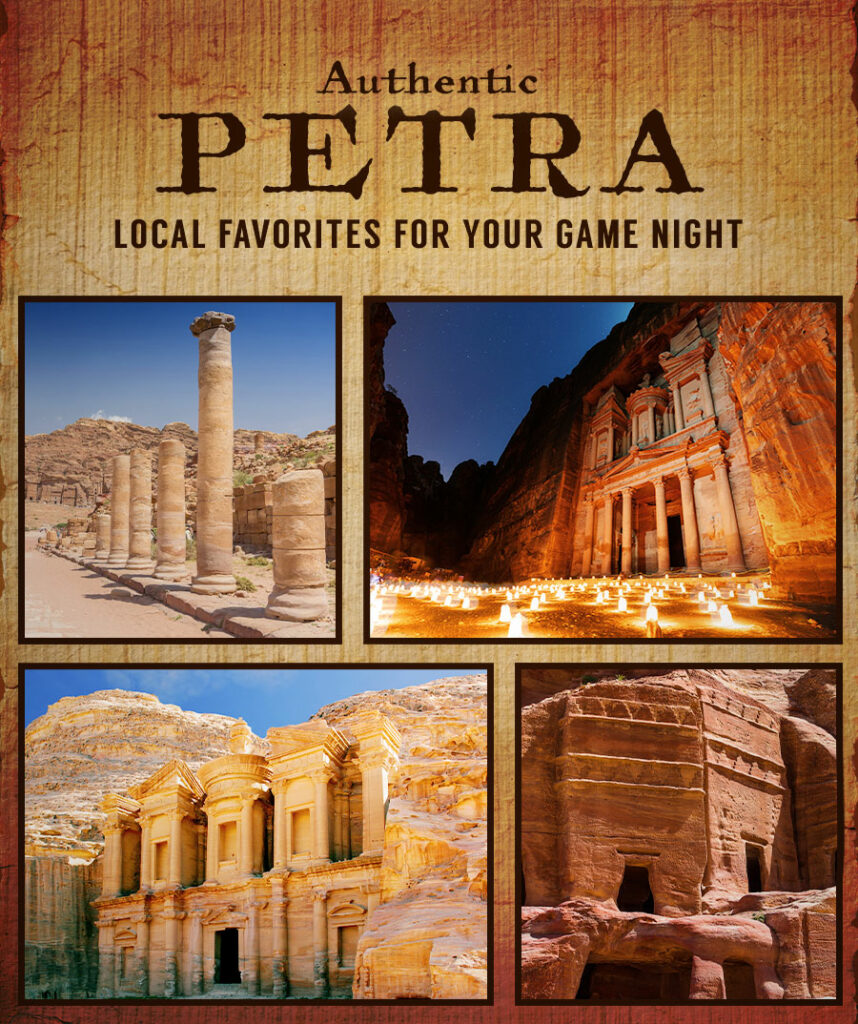 Host Game Night with a Middle Eastern Flair!
The very city of Petra is shrouded in mystery. With elaborate buildings carved directly into sheer cliffs and an elaborate water system that captured every drop of rain for use, Petra was once a thriving center of trade in the middle of the desert. Now, we've caught word of a secret library of scrolls still hidden beneath the sand, waiting for someone to follow the clues to its location.
Your Petra box is carefully curated with scents meant to transport you to the mysterious city itself. The souvenirs included are perfumed with the most celebrated spices of the region. We'll get you started on an immersive game night, but you can take it to the next level with the tastes and sounds of Petra using our recommendations. Pro tip: if you or any of your guests are sensitive to smells, try hosting your party outside in the fresh air!
Check out our cuisine, drink, and music recommendations below.
Our Recommendations: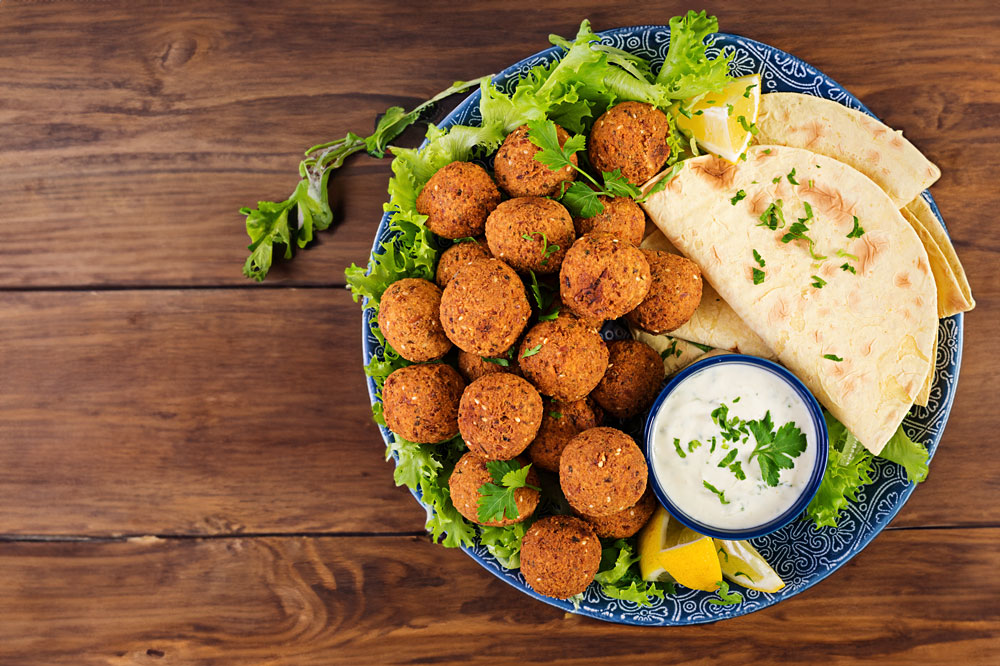 Cuisine
Naturally vegan, nutritious and flavorful, falafel is a favorite in Jordan and many of it's Middle Eastern neighbors. When visiting Petra, you'll learn that falafel is traditionally a breakfast food. Don't love a hearty breakfast? Luckily, even if you don't like the heavy breakfasts that are common in the region, these recipes for falafel, Jordanian flatbread and eggplant dipping sauce are tasty any time of day. Find the recipes here.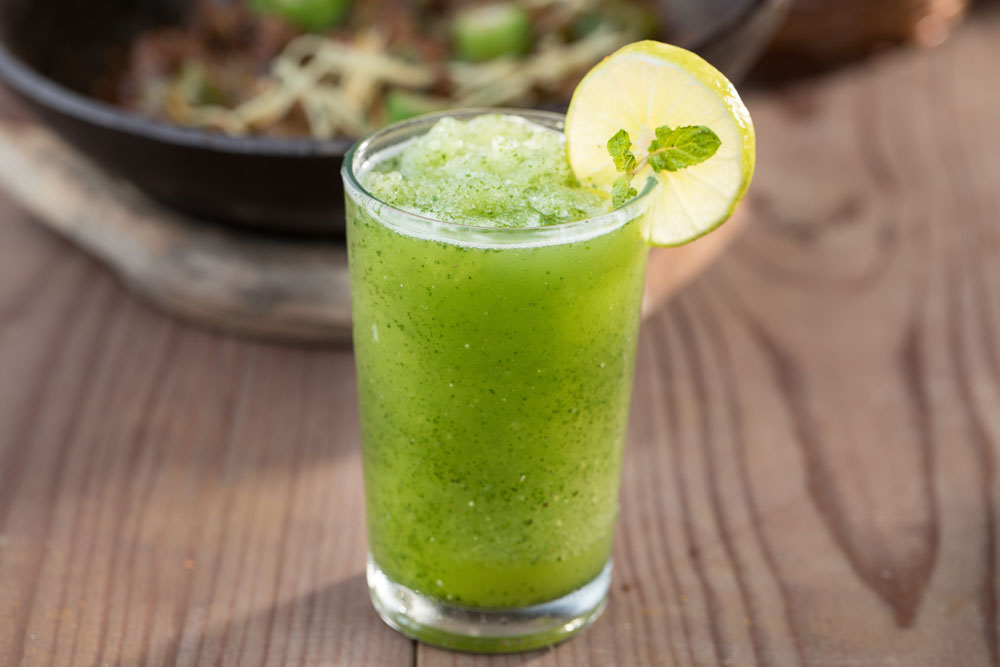 Drink
After a long day with the sun blazing hot on your face and dry sand swirling around your feet, nothing is more refreshing than a limonana. This mint lemonade combines two staple flavors of the region in a drink that has exploded in popularity in the last 30 years. Best served ice cold, you can also try substituting sparkling water or blending it with ice for an exciting twist. Find the recipe here.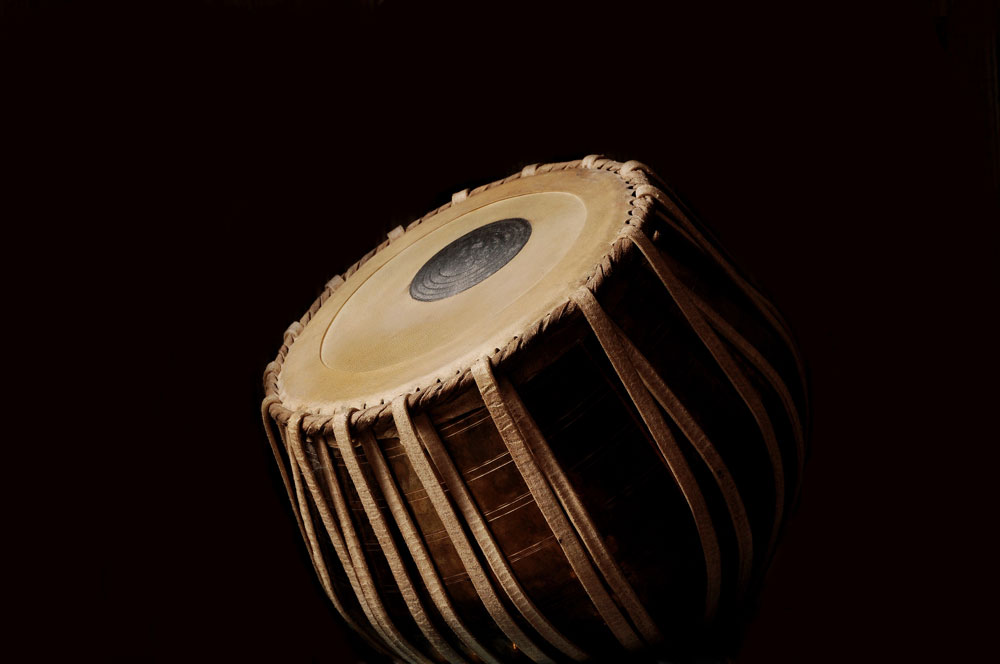 Music

Listen close and you might be able to hear the Arabic roots of music popular in Jordan today. You'll definitely hear the joy and energy infused into every note. From cheery cultural tunes to moving patriotic songs, the racing rhythms and lilting voices make the perfect backdrop for your mystery game night. Find it all on our complete playlist here.