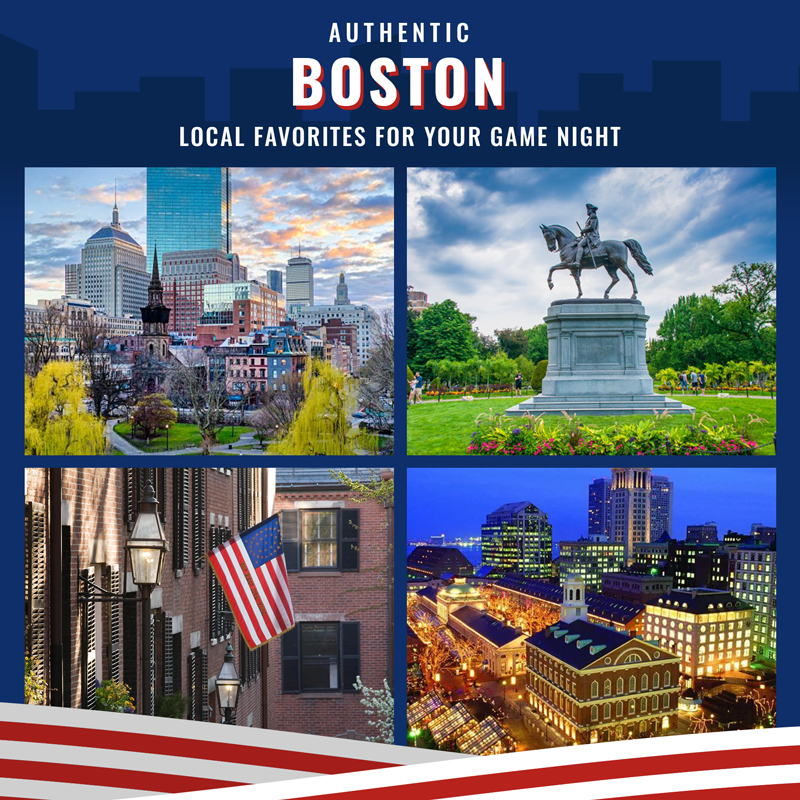 Immerse yourself in the revolutionary history of Boston!
Get ready to follow the freedom trail around the City Upon a Hill, Boston! Make your way along the path of historical American sites searching for clues to a hidden secret piece of American History that needs protecting. From the Boston commons to the Old State house, retrace the steps of the freedom fighters of the American Revolution. Once home to historical American figures such as John Adams, Ralph Waldo Emerson and John F. Kennedy, Boston is said to be the birthplace of America and modern democracy. You can feel the history as you walk along the cobblestone roads of Beacon Hill. Truly one of the most iconic cities in the United States of America.
Check out our cuisine, drink, and music recommendations below.
Our Recommendations:


Cuisine

Savor a delicious bowl of clam chowder and some fresh baked bread to soak all the creamy goodness and really knock your game night out of the park (maybe even over the green monstah)! These recipes are specially adapted by our Founder's family based on a favorite restaurant. Find the recipe here.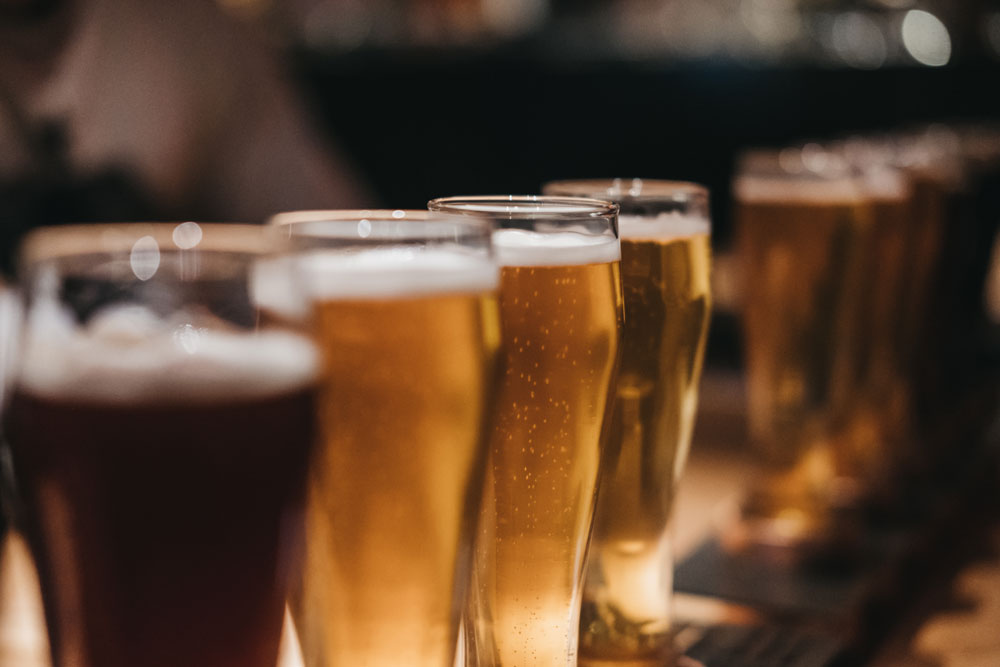 Drink
Samuel Adams Brewing produces some of the best beer in the world right in the heart of Boston. Their Boston Lager is one of their most popular brews and can be found all over the world. Not into Sam Adams? See our recommendations for the perfect pairing with our authentic New England clam chowder! Find them here.

Music

Many great rock bands got their start in Boston. From Aerosmith to the Mighty Mighty Bosstones, Boston knows how to rock! Get ready to have a rocking game night with this month's Spotify playlist. Find our complete playlist here.