New Zealand Immersion Ideas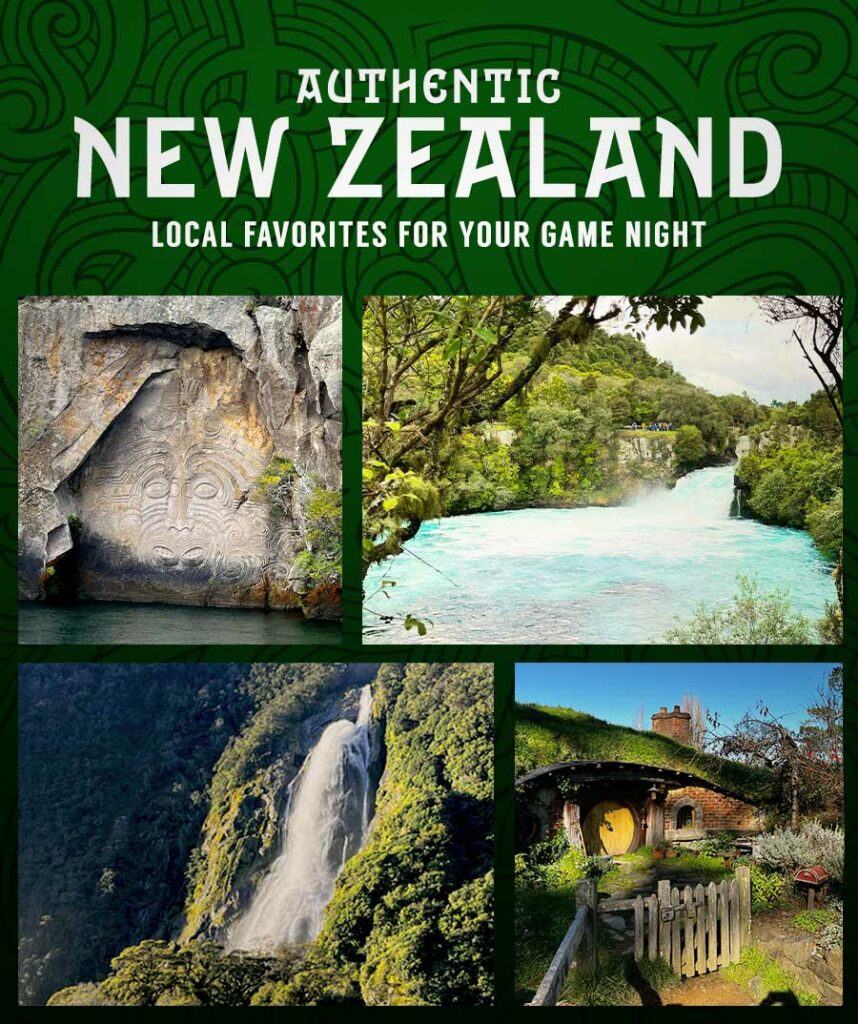 Host an Immersive New Zealand Game Night that is "Sweet As"!
Be the first to solve the brand new New Zealand mystery. You'll float through glowworm caves, visit the rugged Milford sound and get your blood pumping at Queenstown, the adrenaline capital of the world. Can you decode the messages left at nine UFO sightings?
Bring all your mates together for an immersive New Zealand game night. Fill your home with all the hospitality and community that kiwis are known for… AND their favorite flavors and sounds.
Check out our cuisine, drink, and music recommendations below.



Our Recommendations: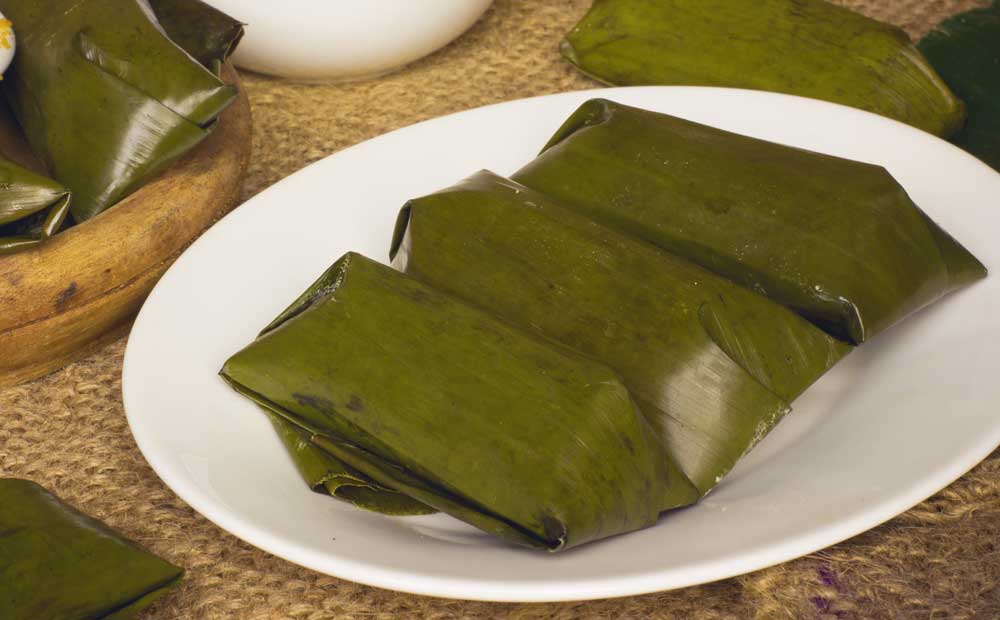 Cuisine
Hangi is considered special occasion Maori cuisine, and with good reason. Traditionally, the ingredients are wrapped in banana leaves and buried with hot rocks (or submerged in volcanic hot springs) to cook all day long. With this recipe, you can use your crockpot or a low oven to impress with the same unique flavors, but with much less work. Find the recipes here.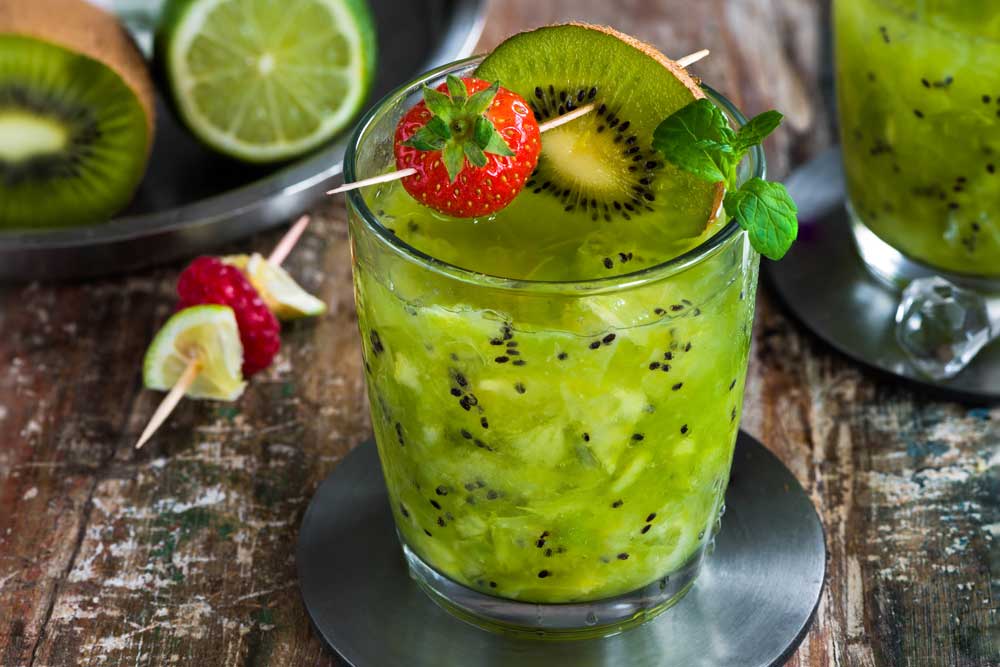 Drink
What do you get when you cover squares of butter cake in chocolate sauce and desiccated coconut? The lamington, of course! Recreate this, one of New Zealand's favorite desserts, with this sweet Lamington cocktail. Find the recipe here.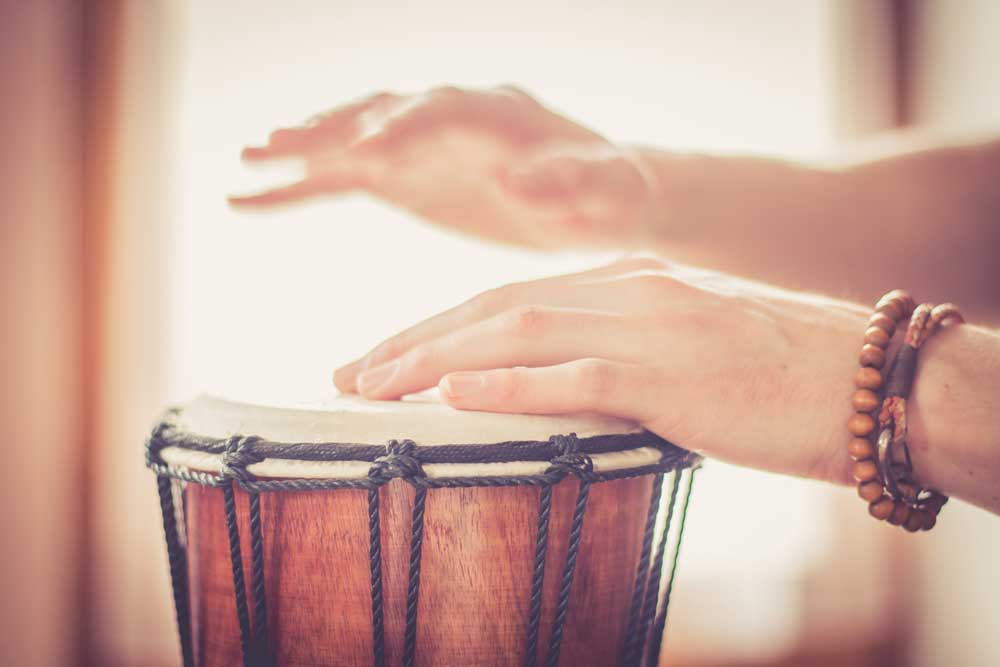 Music

Music in New Zealand encompasses everything from the rhythmic and tonal sounds of traditional Maori music to modern hits in all genres. It's a mix that's as harmonious and welcoming as the people themselves. Find it all on our complete playlist here.