Slow Cooker Hangi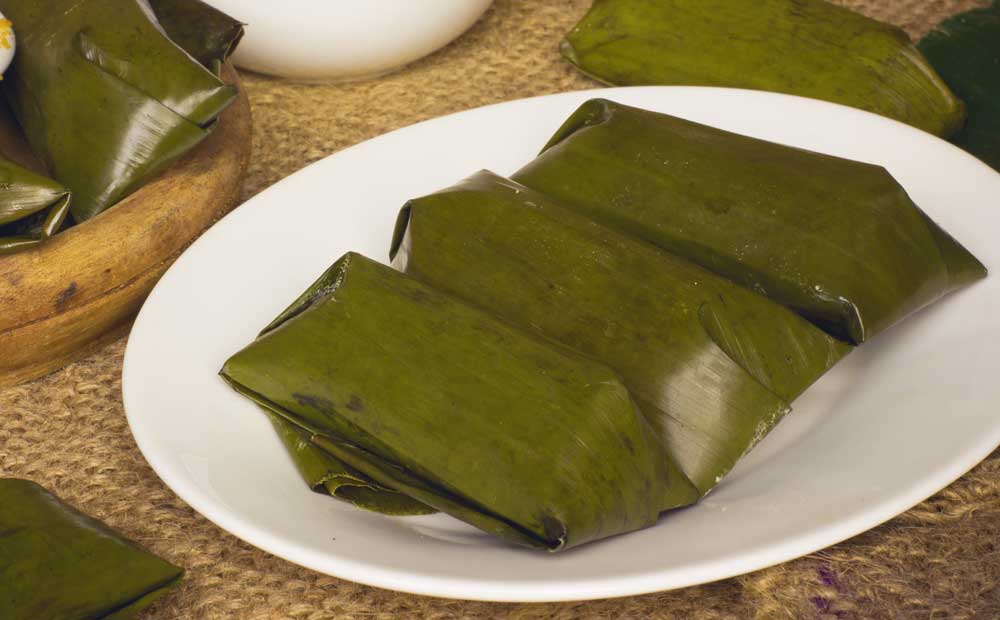 Hangi Ingredients
8 banana leaves or 8 portions of tin foil
4 medium potatoes
4 sweet potatoes
1 medium white onion, sliced
1 head cabbage
1 small pumpkin, cut into 8 pieces
4 chicken thighs, cut in half
8 small chops, pork, beef or lamb
4 slices bacon, cut in half
Prepared bread stuffing (Stovetop) rolled into 8 golf ball sized portions
4 sprigs of rosemary
water
Hangi Instructions
To make individual servings, lay out 8 banana leaves or portions of tin foil.
Put cabbage leaves down first, then equally distribute vegetables, rosemary, meat and stuffing together on top of the cabbage.
Put another couple of cabbage leaves over the top of the food.
Wrap everything up in the tinfoil or banana leaves so it is encased in the cabbage.
Roll several balls of tin foil, about 1.5-2 inches in diameter and place them at the bottom of the crock pot.
Add water almost to the top of the foil balls. You want steam to help cook your food, but you don't want the water to touch the packets.
Cook on high for approximately 6-8 hours or until cooked through. Check water level about half-way through and replenish water if needed.
Salt and pepper to taste (don't add salt to raw ingredients, only after cooked.)
Maori Fry Bread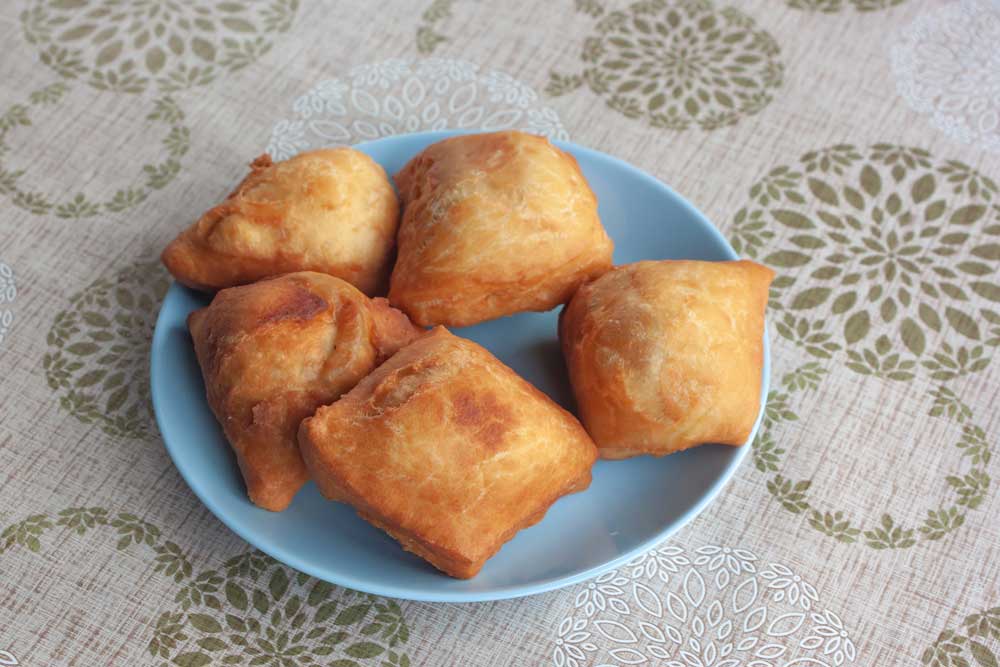 Ingredients
4 cups lukewarm water
2 Tablespoons yeast
2 Tablespoons sugar
8-10 cups all-purpose flour
pinch of salt
1 quart cooking oil
Instructions
Stir together water, yeast, sugar and 2 Tablespoons of the flour and leave for 15 minutes or until yeast has bloomed.
In a large bowl, mix the rest of the flour with salt.
Make a well in the center of the flour and add yeast mixture.
Gradually stir in flour. Stop adding flour as soon as dough can be kneaded. on a floured board.
Let dough prove for 15 minutes. At the same time, heat oil.
Press or roll out dough to about 1/4 inch thick and cut into desired shapes.