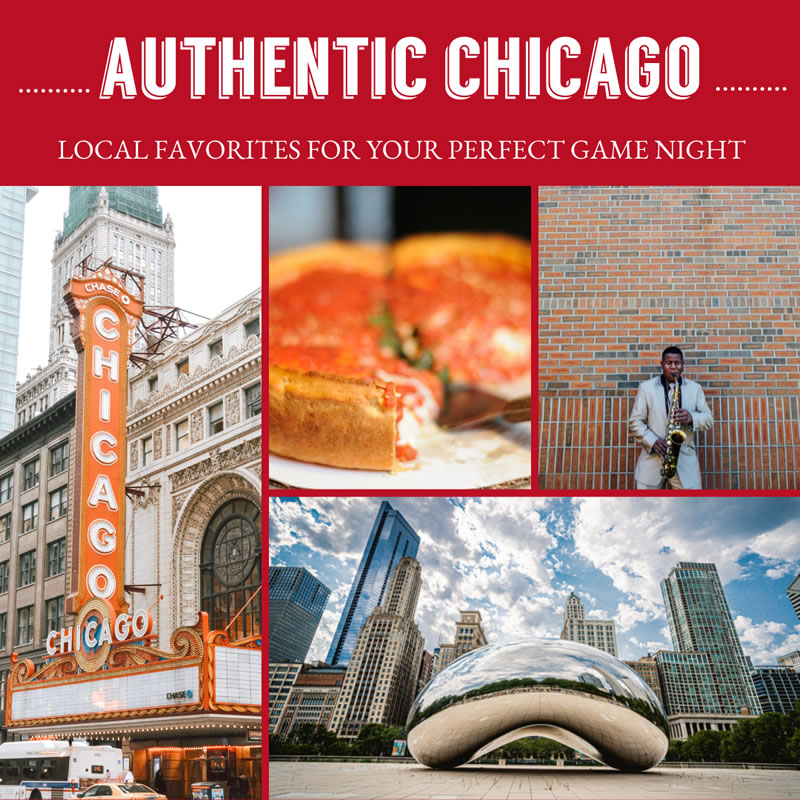 Immerse Yourselves In True Chicago Culture!
This month, game night moves to the Windy City, where the Chicago Police have commissioned The Society of Seekers to help solve a cold case. Explore this midwestern American gem known for its architecture, parks, museums, music, food, festivals, sports teams, and gangsters like Al Capone. Analyzing the design and building treasures from an architectural open-air tour boat along the Chicago River (it's turned green on St. Patrick's Day!) is a beautiful way to spend a couple of hours. After a bit of time on the boat, experience the famous "Magnificent Mile" for first-rate shopping and eating near the lakeshore. Your shopping has surely dressed you appropriately (think cold winters & hot, humid summers) to take in a game, one of many world-renowned museums, or any of the 150 festivals held in the summer. Just hop on "the L," which is the elevated train to join the die-hard fans of the Cubs (north siders), White Sox (the south side baseball team), Da Bears, and Blackhawks; and be sure to get loud! After spending time in Chi-Town piecing together clues, you'll soon be saying words like "the L," "the Bean," "yous," and "grachki" in true Chicago style.
Our Recommendations: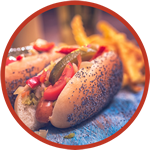 Cuisine
Take the evening off and order out for some Chicago Style Deep Dish Pizza. Or, if you are up for some fun, let's build Chicago Style Hot Dogs! We recommend boiling a Vienna All-Beef dog to be authentic, but you can certainly grill to add another layer of flavor. However, the toppings are what make it Chi-style! Start with a steamed poppy seed bun (never toasted!) and then top it with yellow mustard (don't even think about dijon!), bright green relish, freshly chopped onions, juicy red tomato wedges, and a kosher-style pickle spear. Garnish with a couple of spicy sport peppers, and finally, hit it with a dash of celery salt. Enjoy!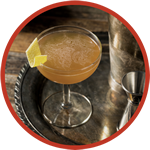 Drink
The Chicago Cocktail dates back to the 19th century. Take a beautiful Old Fashioned Glass and mix 1 oz Champagne (optional), 2 oz Brandy, a dash of Bitters, a dash of Triple sec, and pour over ice. Garnish with a lemon slice!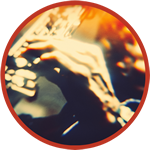 Music
Completing your night in the Windy City should be a playlist highlighting the Chicago Blues scene, enjoyed with a smooth cocktail to compliment. When combined with the harmonica and electric guitar, the Chicago Blues sound was created and made famous by Muddy Waters, known as The Father of Chicago Blues. Some favorites of his include "Mannish Boy" or a Bo Diddley number like "I'm A Man." If your musical tastes lean more toward alternative, heavy metal, or pop, select a Lollapalooza playlist featuring artists performing at the 4-day yearly summer festival. Some of those artists include Foo Fighters, Post Malone, and Illenium. Find our complete playlist here.
Already subscribed? If so, you'll automatically receive this mystery. If not, what are you waiting for? Join the esteemed Society of Seekers and report to Chicago. Order yours now to make sure you don't miss out on the adventure!
Available for a limited time
Don't wait! September 21st is the last day to order to ensure you receive our Chicago mystery. Once it is gone, we won't ship this adventure again for another 2 years.

Save $5
Order today and save $5 off your first box. Use code WINDYCITY at checkout, but hurry, offer ends 9/21/21.
Explore the world, one mystery at a time.
Finders Seekers is a monthly subscription box that explores world cultures, decoding cryptic messages and solving mysterious clues. If you have what it takes to solve the 'Find', you can win cash and prizes!