New England Clam Chowder
Ingredients
2 cups diced potatoes
1 cup diced celery
1 cup diced onion
1 cup diced leeks
1 cup diced green pepper
2 cans chopped clams
1 tablespoon ground black pepper
1 1/2 tablespoons salt
6 bay leaves
1 teaspoon tabasco
2 cups water
1 cup clam juice
3/4 cup butter, melted
1 cup flour
2 quarts half and half
Combine the melted butter and flour in an oven proof container and bake at 325 for 30 minutes to make a "roux."
In a large heavy saucepan, combine, onions, celery, leeks, and green pepper and salt and pepper. Sauté until soft and onions are translucent.
Add potatoes and cook an additional 5 minutes.
Add clams, clam juice, bay leaves, tabasco, and water and simmer until potatoes are thoroughly cooked.
Stir in the roux (butter-flour mixture) into the chowder and stir until combined and thickened.
Remove chowder from heat and stir in half-and-half until blended.
Heat to serving temperature while occasionally stirring.
Dutch oven crusty bread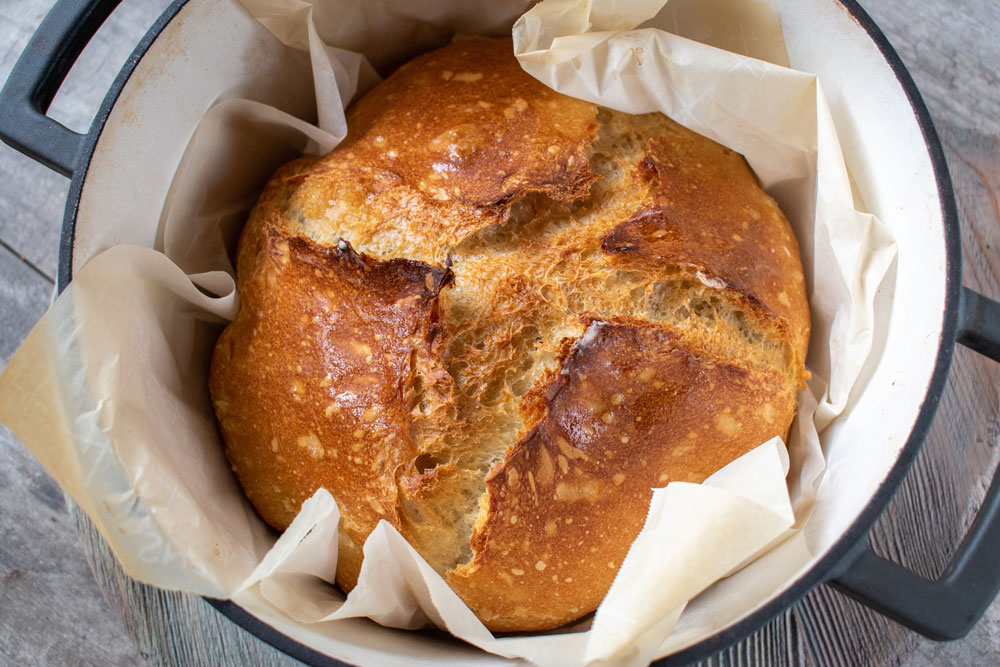 Ingredients
3 cups all-purpose flour
2 teaspoons kosher salt
3/4 teaspoon active dry yeast
1 1/2 cups lukewarm water
Place the flour, dry yeast, and salt in a bowl and whisk to combine. Add the water and stir with a wooden spoon until it forms a shaggy dough.
Cover the dough bowl and let rise for 10-14 hours at room temperature. It will look bubbly when done.
Shape the dough into a round ball and place on a floured piece of parchment paper.
Preheat oven to 450 degrees and place a heavy cast iron or dutch oven in the oven for 30 minutes.
Transfer the loaf to the dutch oven with the lid on and bake for 30 minutes.
Remove the lid and bake for another 15 minutes until bread is a golden brown.
Remove from oven and use the parchment paper to transfer the bread to a wire rack. Let cool for 15 minutes before slicing.
Cranberry Juice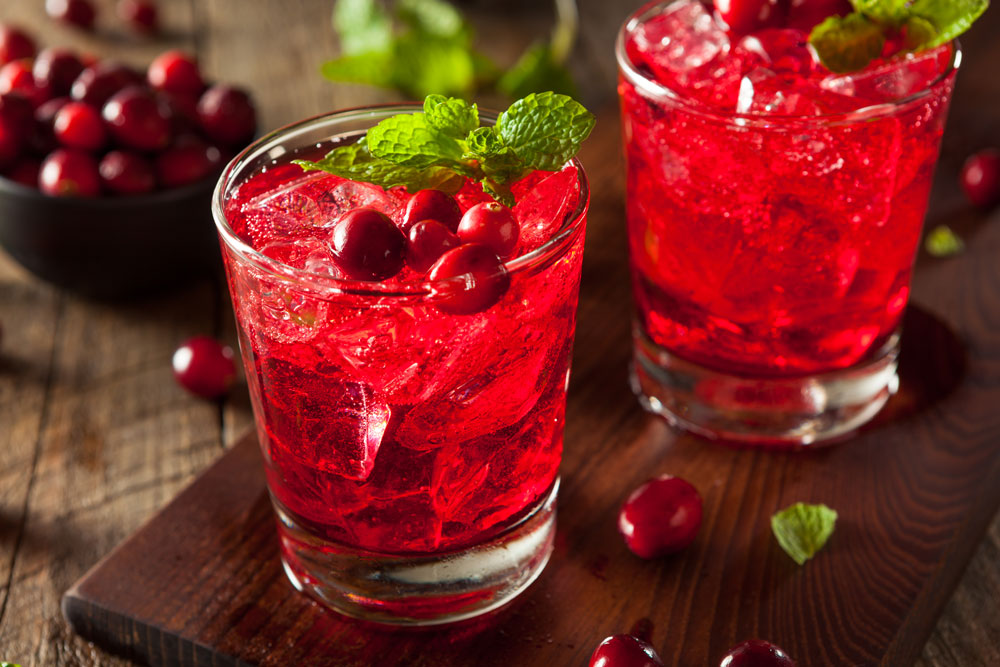 Pair your clam chowder with a New England original: cranberry juice! Serve with a squeeze of lime and garnish with mint or rosemary.