Authentic Beijing Recipes
Moo Shu Chicken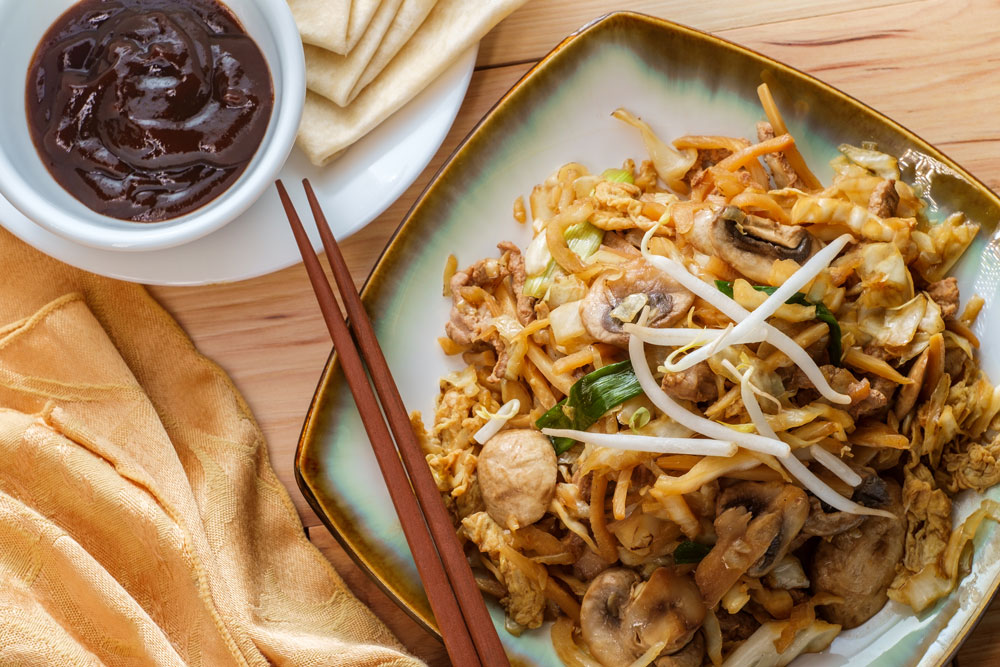 Ingredients (serves 4)
For the chicken:
1 8 oz. chicken breast, sliced in thin strips
1 T. water
1 t. cornstarch
1 t. vegetable oil
1/2 t. sesame oil
1/8 t. ground pepper
For the stir fry:
3 T. vegetable oil
2 large eggs
2 T. hot water
2 T. hoisin sauce (plus extra for serving!)
1 T. oyster sauce
1 t. soy sauce
1/2 t. sesame oil
1 clove of garlic, minced
3 cups of shredded napa cabbage
8 oz. of your favorite mushrooms
2 scallions
Mandarin pancakes or flour tortillas
Instructions:
Mix the marinade ingredients in bowl and add chicken. Let marinade for at least 30 minutes.
Add 1 T. vegetable oil into a medium heated wok or large frying pan, then add 2 beaten eggs. Cook to form an omelette. Remove omelette and cut into thin slices, set aside.
Combine hot water, hoisin sauce, oyster sauce, soy sauce and 1/2 t. sesame oil in a bowl, stir until combined. Stir until well-combined and set aside.
Heat 1 T. of vegetable oil in wok until almost smoking, then add the chicken. Sear lightly on all sides until fully cooked. Remove from the wok and set aside.
Add last T. of vegetable oil to wok and turn up heat to high. Stir in the garlic, followed immediately by cabbage and mushrooms. Cook while stirring for 1.5 minutes.
Next, add the sauce mixture, cooked chicken and egg strips. There should be little to no liquid left at the bottom of the pan. Toss in the scallions and stir thoroughly.
Remove from heat and serve.
The most important step: spread hoisin sauce generously on the pancakes/tortillas! Then fill with the moo shu stir-fry and enjoy!
The Perfect Matcha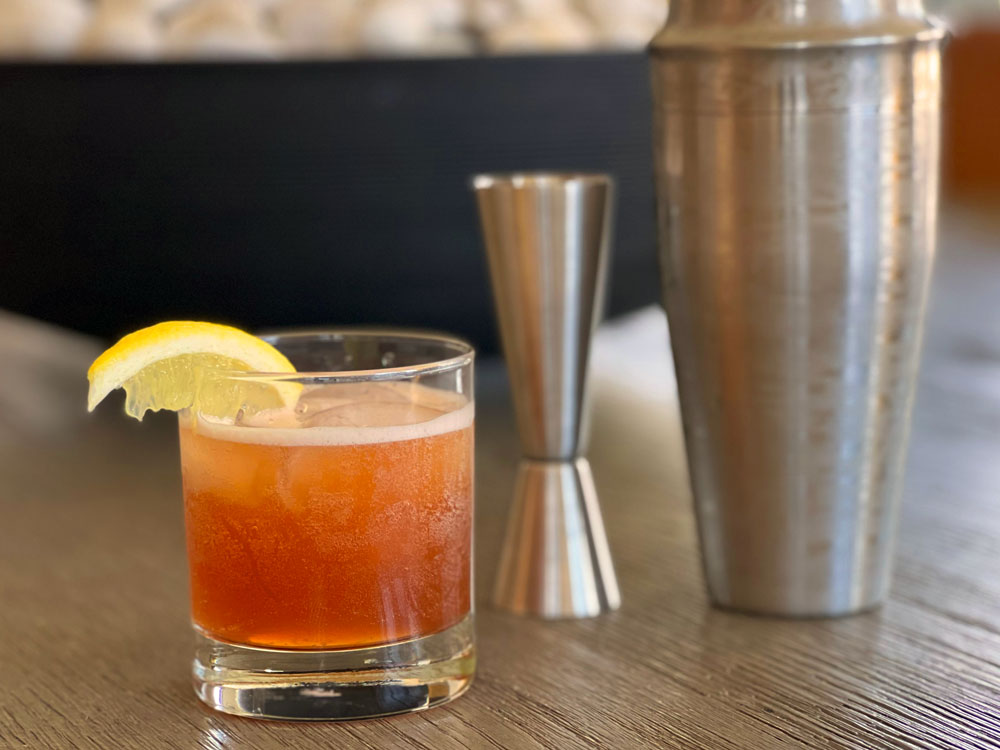 Ingredients
2 oz. whiskey or Baijiu (most popular Chinese spirit)
2 oz. steeped green or matcha tea
1/2 oz. honey
2 dashes of bitters
Lemon for garnish
Shake with ice, then pour into glass
Garnish with a small lemon slice