Timbuktu Charcuterie Board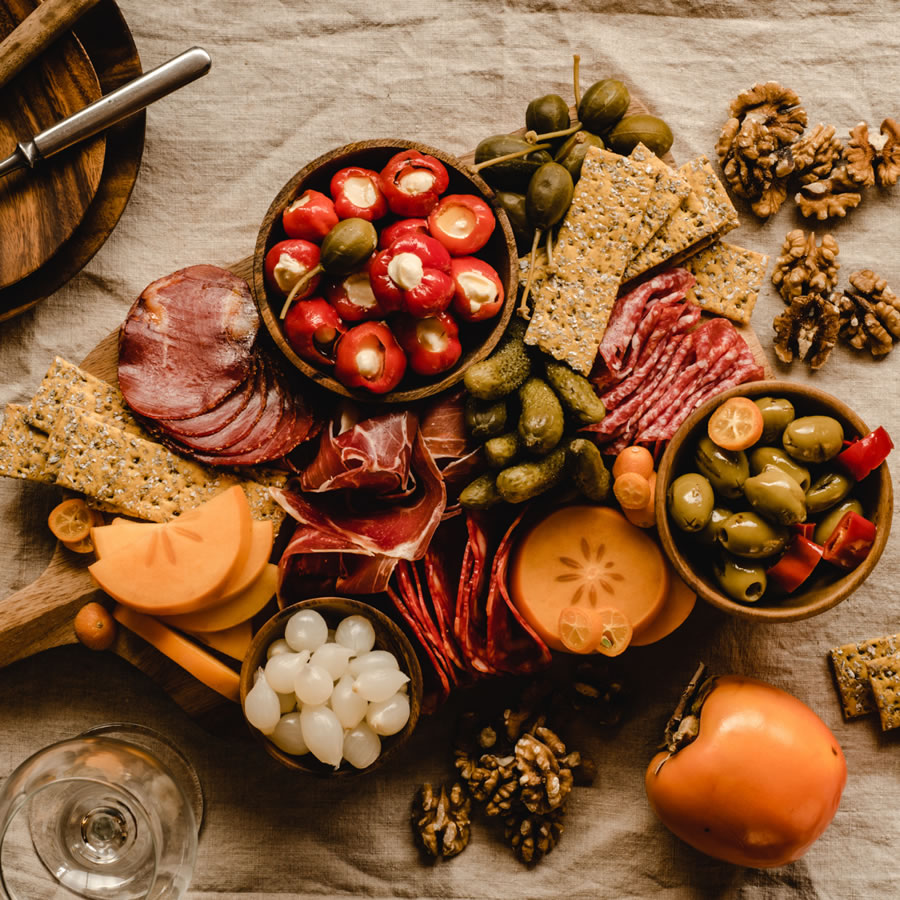 Ingredients
Cheeses: Traditionally sheep and goat cheeses. Also, try a nice aged gouda and ricotta cheeses.
Breads: Pita bread toasted and cut into wedges, assorted crackers
Dried Fruits: Dates, apricots, golden raisins
Nuts: Almonds, pistachios, walnuts, baked chickpeas
Fruits & Vegetables: Stuffed green olives, sliced cucumbers, grapes, cherry tomatoes
Honey: Essential to the board! Try dipping every item into the honey to enhance the flavor.
Meats: Traditionally does not include any pork. We suggest making Honey Harissa Glazed meatballs, recipe below.
Meatballs
1/2 lb ground lamb or beef
¼ cup finely chopped onion or ½ tsp onion powder
¼ tsp garlic powder
1 tsp harissa paste (buy on Amazon here)
1/2 tsp paprika
½ tsp cumin powder
½ tsp each salt and pepper
To make the meatballs
Combine all of the spices with the meat and mix well. The harissa paste adds heat and is optional.
Roll the meat into balls around 1" in width and place on foil-lined baking tray.
Bake in the oven at 350° F for 20 minutes until they are fully cooked.
Harissa Glaze
6 tsp harissa paste (buy on Amazon here)
1 tsp honey
1 Tbsp olive oil
½ tsp apple cider vinegar
1 Tbsp cornstarch
To make the sauce
In a saute pan, mix together the olive oil, harissa paste, apple cider vinegar and honey. Heat on medium heat until the liquid starts to bubble.
In a small bowl mix the cornstarch with 2 Tbsp warm water to keep from clumping.
Whisk cornstarch mixture into the harissa sauce and cook 2-3 minutes to thicken.
Mix the sauce with the meatballs or place the sauce into a bowl for guests to dip individually.
Soothing Lemon Ginger Tea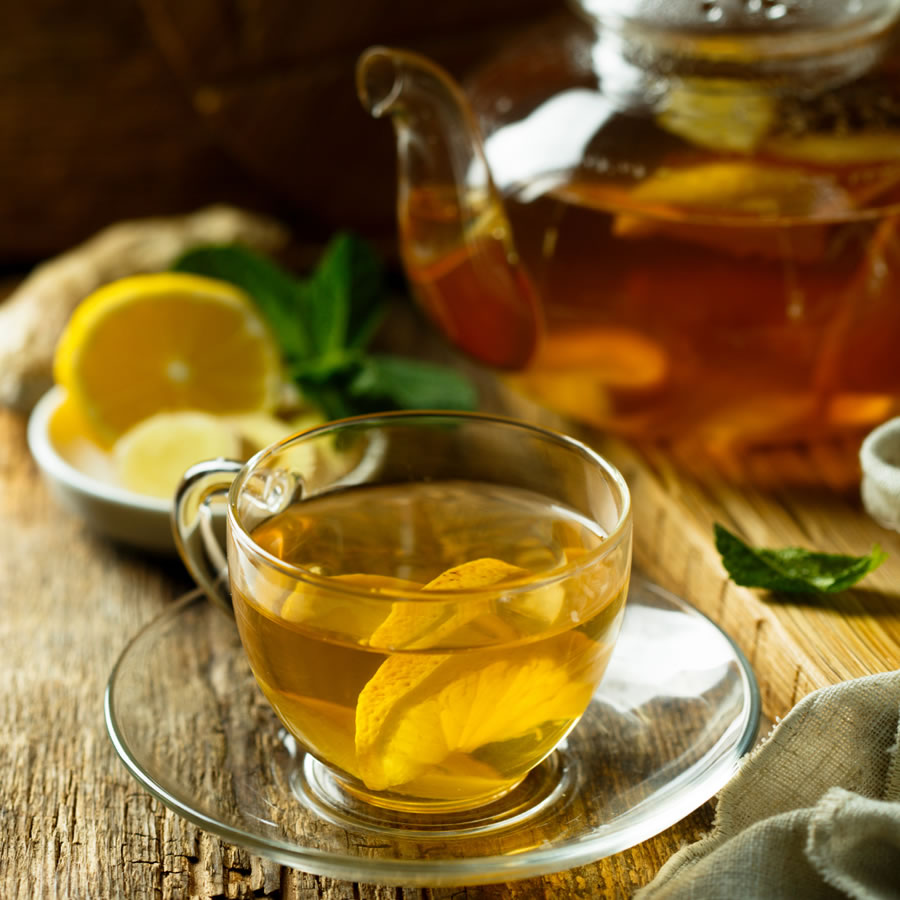 Steep black tea to desired strength
Add a squeeze of lemon and a small slice of ginger
Sweeten with honey if desired