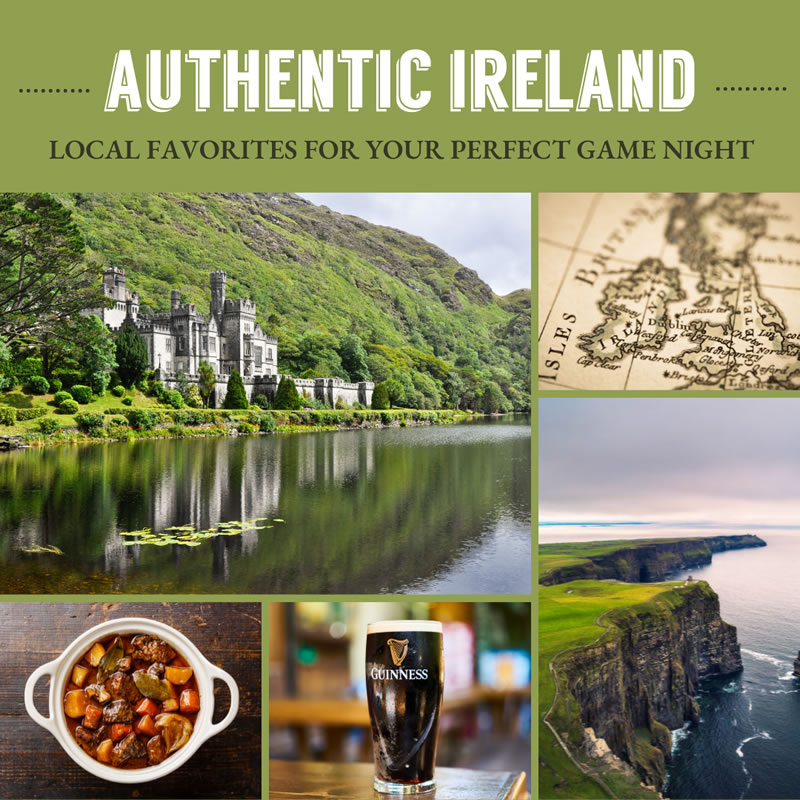 Immerse Yourselves In The Friendly, Magical Culture of Ireland
Inviting all lads and lassies to partake in an adventure on the Emerald Isle, otherwise known as Ireland! Experience the rugged yet magical Irish landscape dotted with castles and other remnants of her embattled past while immersing yourself in one of the friendliest cultures on the planet. Known for hospitality, dancing, food, and drink, you are sure to have a "fierce" time exploring the land of lush greenery and rolling hills without the need for your raincoat and boots! As your journey begins to solve the mystery of the stolen Irish Crown Jewels, we send you on your way with the perfect Irish blessing, "May the road rise to meet you!"
Our Recommendations: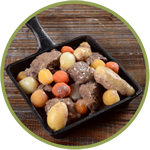 Cuisine
Make your home feel like the pub, where the Irish gather for good food, drinks, and company! Ireland is known for its hearty food, and nothing beats a warm Irish Stew with Soda Bread. Our Irish Stew recipe includes lamb shoulder or beef, potatoes (the famine is over!), and of course, a good old Guinness beer (the black stuff)! Our Soda Bread calls for staples that you already have like flour, baking powder and soda, buttermilk, eggs, and butter. Your mouth is watering already! Check out the recipes here.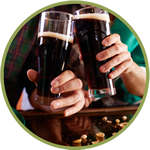 Drink
You can never go wrong with Guinness! An Irish favorite, originated in the brewery of Arthur Guinness in Dublin, Ireland, in the year 1759. We also recommend Jameson. Irish whiskey is a little sweeter than others, and it pairs well with sharp, crisp notes such as ginger and citrus. We recommend serving an Irish Kiss. Mix 1 oz Jameson Whiskey, 1/2 oz peach schnapps, 4 oz ginger beer, and 2 oz orange juice. Serve with a lime wheel. For a non-alcoholic option, we recommend Rootbeer Floats with rich vanilla ice cream and ice-cold old-fashioned root beer. Sláinte!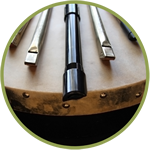 Music
While you and your guests may not possess the talent or energy to pull off Riverdance, you can certainly enjoy some Irish tunes. Start with classic Irish folk music by choosing anything from The Dubliners. Regarded as one of the most influential Irish acts of the 20th Century, The Dubliners gained notoriety with "Whiskey in the Jar," a traditional Irish folk song, and later, Thin Lizzy hit the pop charts with their version. Keep the party going with another hit from Thin Lizzy with "The Boys are Back in Town." Slow down a bit with anything from legend Van Morrison, like "Moondance" or "Have I Told You Lately." An Irish list is incomplete without U2, so don't forget "With or Without You" or "I Still Haven't Found What I'm Looking For." This Irish vibe will have everyone saying, "Erin go Bragh!" Find our complete playlist here.
Already subscribed? If so, you'll automatically receive this mystery. If not, what are you waiting for? Join the esteemed Society of Seekers and set sail to Ireland! Our Ireland box is one of our most loved boxes and is back by popular demand! It sells out within days and won't ship again for another 2 years. Order yours now to make sure you don't miss out on the adventure!
Available for a limited time
Don't wait! August 21st is the last day to order to ensure you receive our Ireland mystery. Once it is gone, we won't ship this adventure again for another 2 years.

Save $5
Order today and save $5 off your first box. Use code IRELAND at checkout, but hurry, offer ends 8/21/21.
Explore the world, one mystery at a time.
Finders Seekers is a monthly subscription box that explores world cultures, decoding cryptic messages and solving mysterious clues. If you have what it takes to solve the 'Find', you can win cash and prizes!