Sticky Toffee Pudding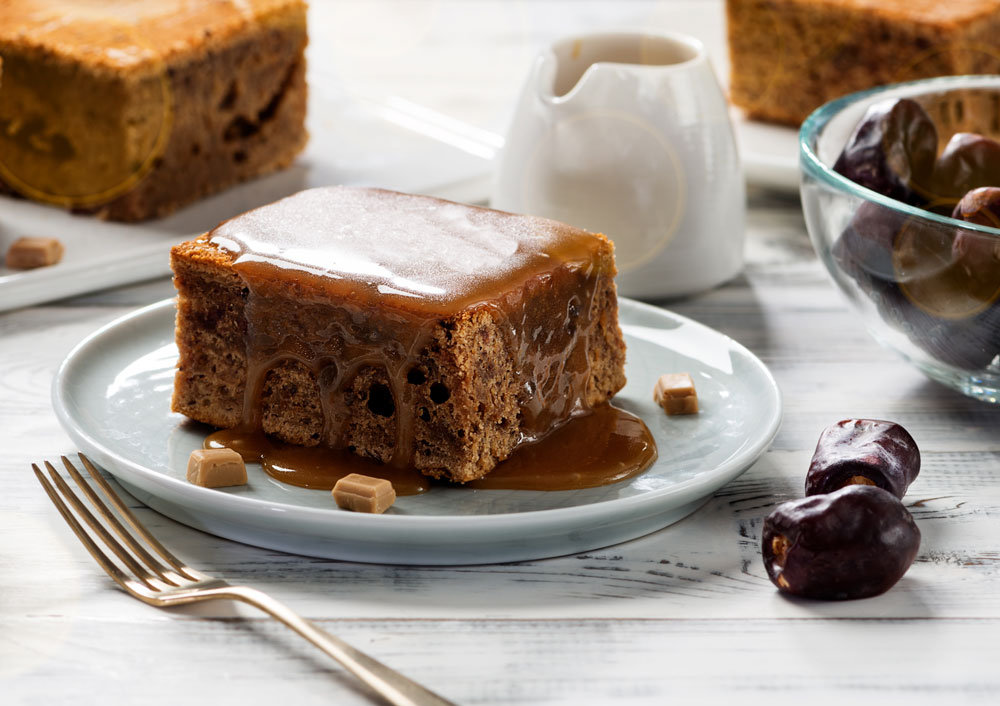 Cake Ingredients
1 cup & 1 Tbsp flour
1 tsp baking powder
3/4 cup pitted dates, chopped very small
1 1/4 cup boiling water
1 tsp baking soda
1/4 cup softened unsalted butter
3/4 cup granulated sugar
1 egg
1 tsp vanilla
Vanilla ice cream
Toffee Sauce Ingredients
1/2 cup unsalted butter
1 cup light brown sugar
1 1/4 cup heavy whipping cream
1 tsp vanilla extract
Cake Instructions
Preheat oven to 350 degrees and butter a 10-inch baking dish.
Chop the dates very small and place in a small bowl. Add baking soda and pour the 1 1/4 cup of boiling water over the dates. Set aside to soak.
Sift flour and baking powder together and set aside.
Blend butter and sugar in electric stand mixer until light and fluffy.
Add egg and vanilla to butter and sugar mixture. Beat until blended and smooth.
Gradually add flour mixture.
Add date mixture to batter and fold with a spatula until combined.
Pour into baking dish.
Bake until cake is tan, set, and firm on top, about 30-35 minutes.
Remove from oven and let cool.
Sticky Toffee Sauce Instructions
Combine butter, heavy cream, and brown sugar in a heavy saucepan.
Heat toffee until boiling while stirring constantly.
Reduce heat to medium low until mixture thickens, about 8-10 minutes.
Add vanilla and stir.
Assemble Sticky Toffee Pudding
Serve slices of cake with a generous helping of toffee sauce over the top and vanilla ice cream.
Cock-a-Leekie Soup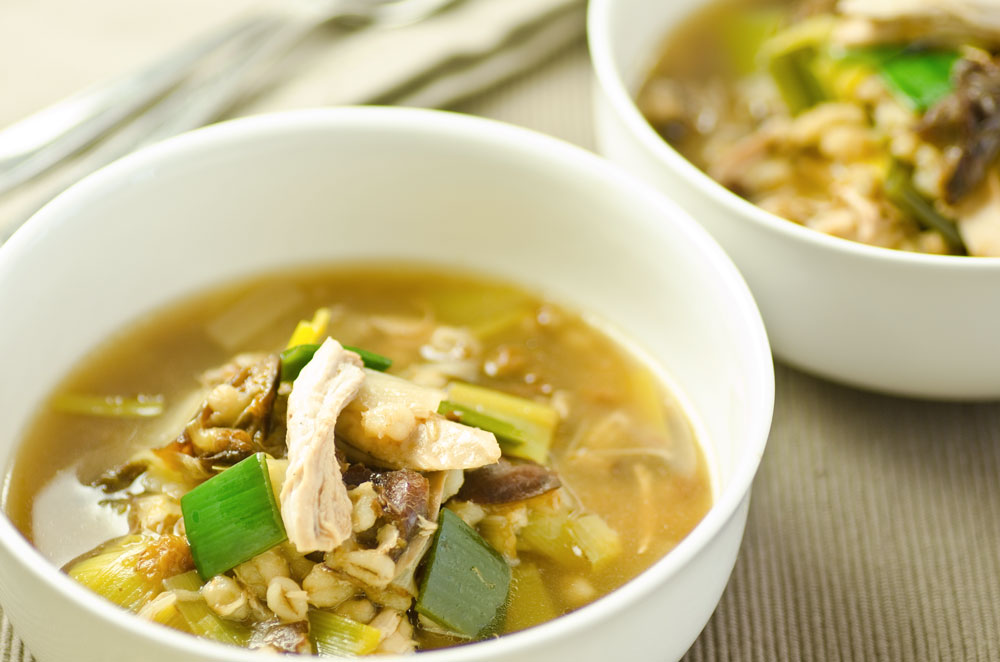 Ingredients
4 lbs. chicken thighs with bone in, remove skin
10 cups water
1 white onion, chopped
1/3 cup barley
1 can condensed chicken broth
7 medium leeks, sliced
2 stalks celery, sliced
3 large potatoes, peeled and diced
1 T. chopped fresh parsley
1 t. salt
1/2 teaspoon ground black pepper
1 sprig fresh thyme, chopped
2 bay leaves
1/2 cup white wine
10 dried prunes, pitted and cut in half
Instructions
Place chicken into a large pot; pour in water and wine, then add onion and barley. Bring to a boil over high heat, then reduce the heat to low and simmer for 1 hour.
Transfer chicken to cutting board and discard bones; chop meat into bite-sized pieces and return to the pot.
Add condensed broth, leeks, potatoes, prunes, celery, parsley, salt, pepper, bay leaves and thyme; simmer until vegetables are tender, about 30 minutes.
Atholl Brose Cocktail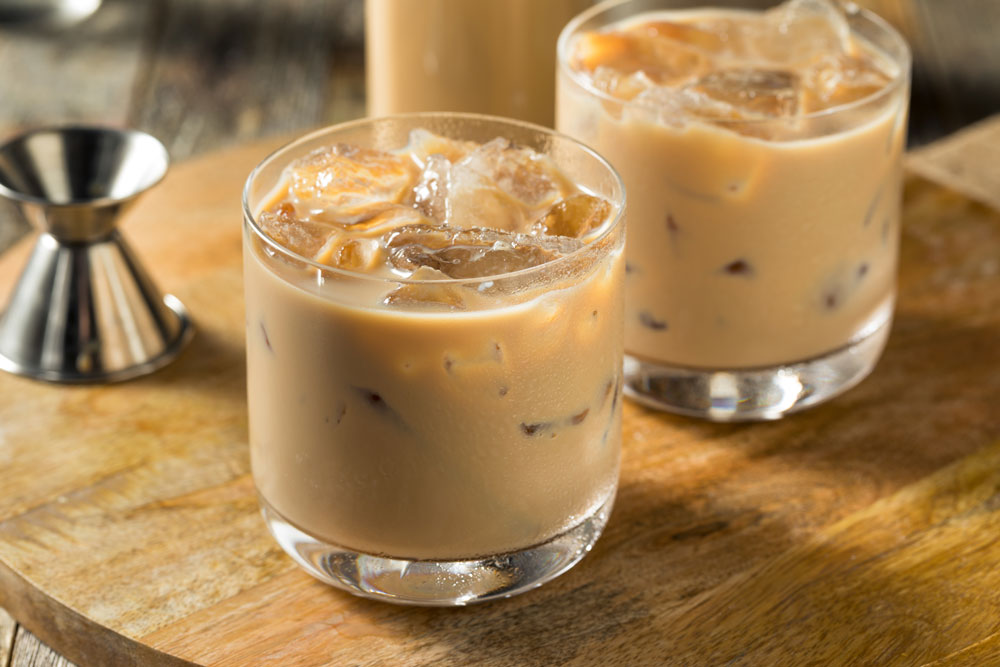 Ingredients (makes 11 shots)
1/2 cup steel cut oats
1 1/2 cups water
3 tsp heather honey (any honey can be used if heather honey is unavailable)
Scotch whisky equal to the amount of oat brose (about 8 oz)
5 oz heavy cream
Instructions
Soak the oats in water for 24 hours.
Strain the brose liquid from the oats into a clean container. Squeeze the rest of the liquid out using a cloth.
Stir in honey until dissolved (use a silver spoon for a proper Atholl Brose)
Stir in Scotch whisky and heavy cream.
If desired, allow to mature in the fridge for a few days or enjoy immediately over ice