Sticky Toffee Pudding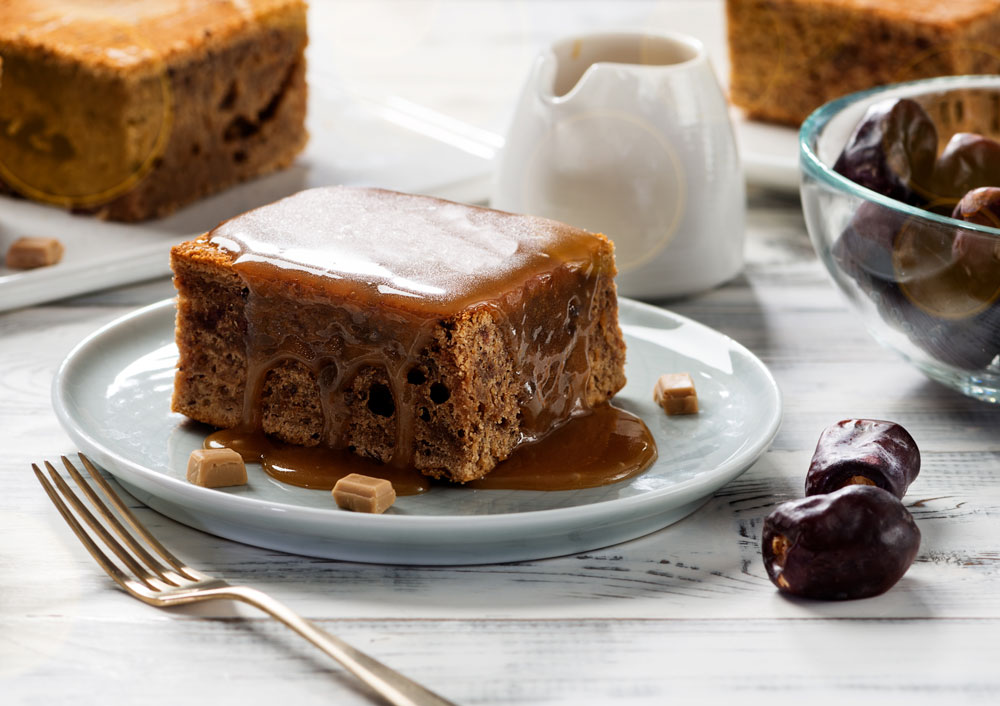 Cake Ingredients
1 cup & 1 Tbsp flour
1 tsp baking powder
3/4 cup pitted dates, chopped very small
1 1/4 cup boiling water
1 tsp baking soda
1/4 cup softened unsalted butter
3/4 cup granulated sugar
1 egg
1 tsp vanilla
Vanilla ice cream
Toffee Sauce Ingredients
1/2 cup unsalted butter
1 cup light brown sugar
1 1/4 cup heavy whipping cream
1 tsp vanilla extract
Cake Instructions
Preheat over to 350 degrees and butter a 10-inch baking dish.
Chop the dates very small and place in a small bowl. Add baking soda and pour the 1 1/4 cup of boiling water over the dates. Set aside to soak.
Sift flour and baking powder together and set aside.
Blend butter and sugar in electric stand mixer until light and fluffy.
Add egg and vanilla to butter and sugar mixture. Beat until blended and smooth.
Gradually add flour mixture.
Add date mixture to batter and fold with a spatula until combined.
Pour into baking dish.
Bake until cake is tan, set, and firm on top, about 30-35 minutes.
Remove from oven and let cool.
Sticky Toffee Sauce Instructions
Combine butter, heavy cream, and brown sugar in a heavy saucepan.
Heat toffee until boiling while stirring constantly.
Reduce heat to medium low until mixture thickens, about 8-10 minutes.
Add vanilla and stir.
Assemble Sticky Toffee Pudding
Serve slices of cake with a generous helping of toffee sauce over the top and vanilla ice cream.