Mexico City Immersion Ideas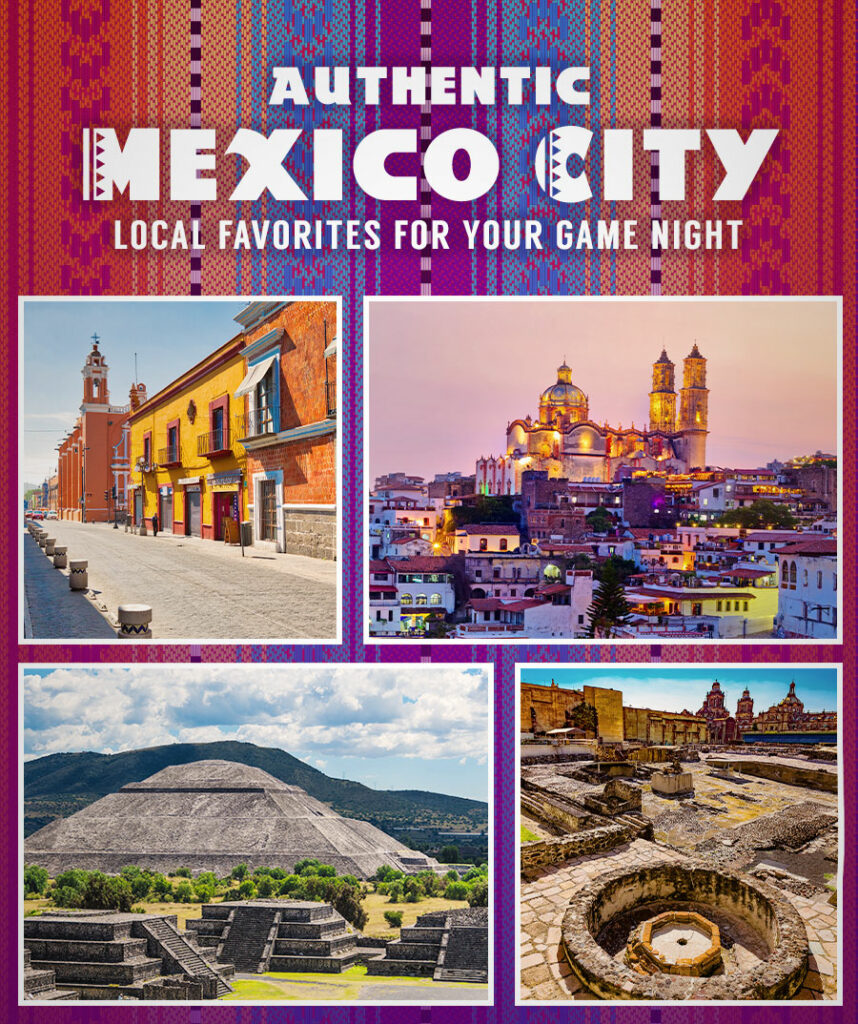 Immerse Yourselves In The Beautiful, Lively Culture of Mexico City
Game night just became "𝙢𝙪𝙮 𝙘𝙤𝙡𝙤𝙧𝙞𝙙𝙤" as we visit the vibrant, multifaceted Mexican capital, Mexico City! Immerse yourself in this lively culture where its people have proudly preserved their past glory, including the downtown ruins of the great Aztec empire and graceful colonial-style churches and palaces. Mexico City is home to more than 40,000 restaurants and many in the borough of Coyoacán. This area is also known as the residence of famous Mexican artists Frida Kahlo and Diego Rivera.

As you reveal this month's heart-racing mystery, experience Mexico City by playing some favorite tunes of lovers Frida and Diego and imagine being seated in one of the avant-garde restaurants sipping the city's favorite cocktail and dining on authentic chocolate mole.
Our Recommendations: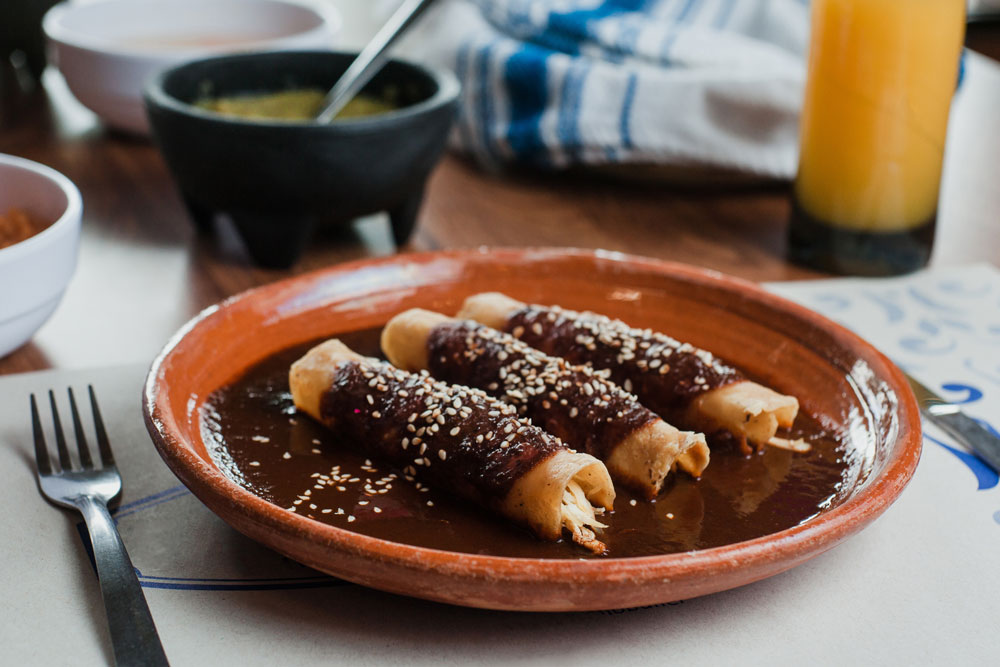 Cuisine
The complex aroma of mole sauce carries whispers of history and tradition. Velvety smooth and packed with flavor, mole sauce complements stewed meats, enchiladas and any of your favorite Mexican dishes. Flavors this deep do take some effort to coax out. This classic recipe combines chiles, raisons, chocolate and more (21 ingredients in all) that you'll need to toast, blend and stew… Don't be intimidated! It's easier than you think and the results are well worth it. This classic Mexican dish is sure to make your guests feel welcomed, delighted and ready to participate in the Mexico City adventure. Find the recipes here.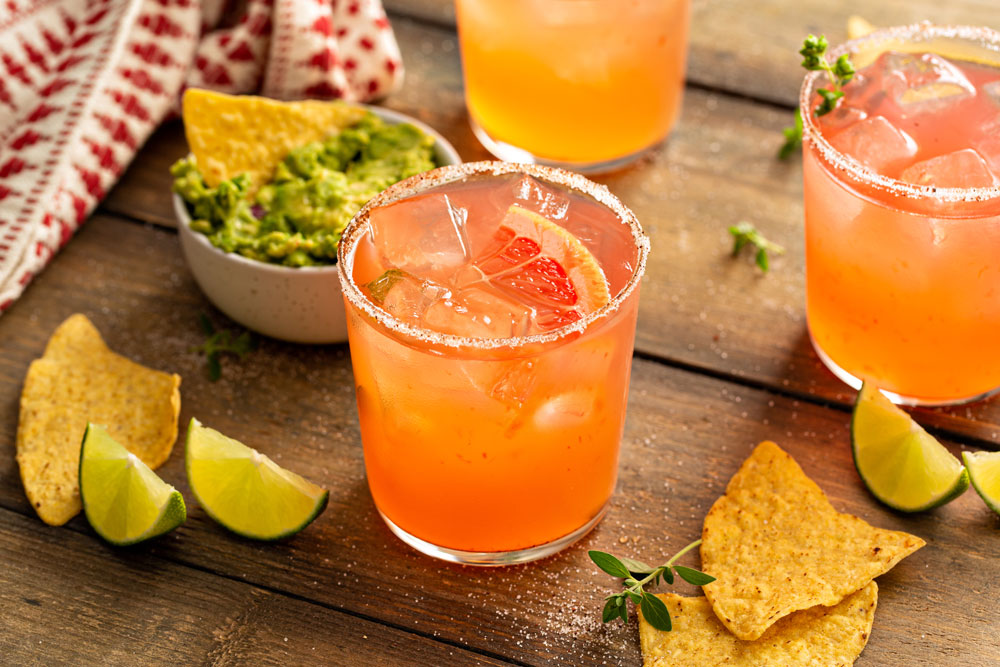 Drink
Nothing transports your heart straight to Mexico City quite like the famous Paloma. Sweet and tart, light and refreshing, this grapefruit paloma is cousin to the margarita. The classic paloma features tequila, the quintessential alcohol of Mexico with a history that dates back to the Aztec people. And the non-alcoholic variation pleases people of all ages too. Find both recipes here.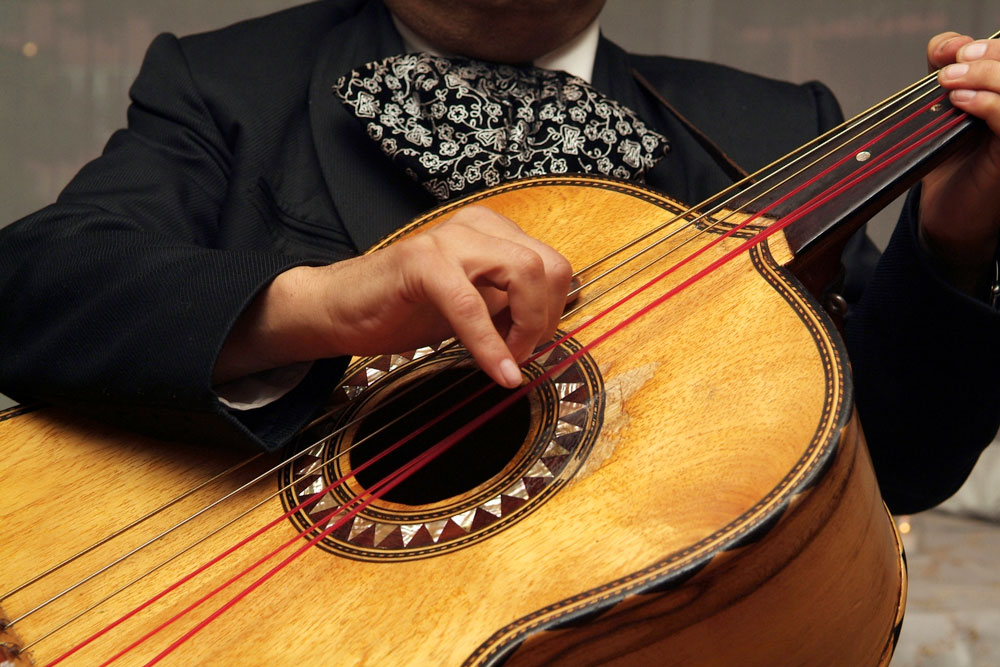 Music
Envelop the Mexican mood by playing some beloved songs of Frida Kahlo and her husband mural artist Diego Rivera. "Cielito Lindo" was a cherished song that deeply affected Frida leading her to name one of her paintings, "Árbol de la esperanza, mantente firme," a line from the tune. The moody "Paloma Negra" was another preferred tune of the couple. Kahlo and Rivera's expression in art and music continues to be felt throughout Mexico City in its mixture of colors and influences. Find the playlist, here!