Machu Picchu Immersion Ideas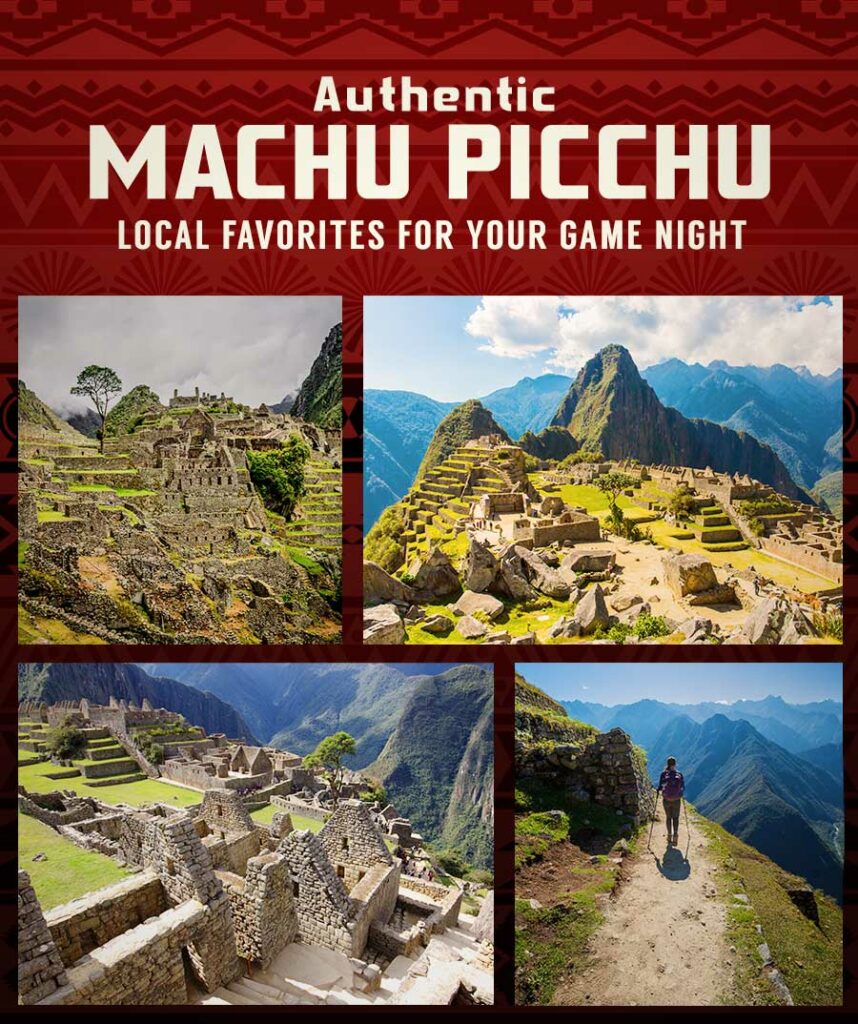 Take Game Night to New Heights with These Age-Old Immersion Ideas!
Host an immersive Incan game night for your family and friends. It's like traveling back in time to the height of 15th century civilization, with impeccable stonework, inventive freshwater systems and, of course, the sounds and tastes of the Andes.
Check out our cuisine, drink, and music recommendations below.



Our Recommendations: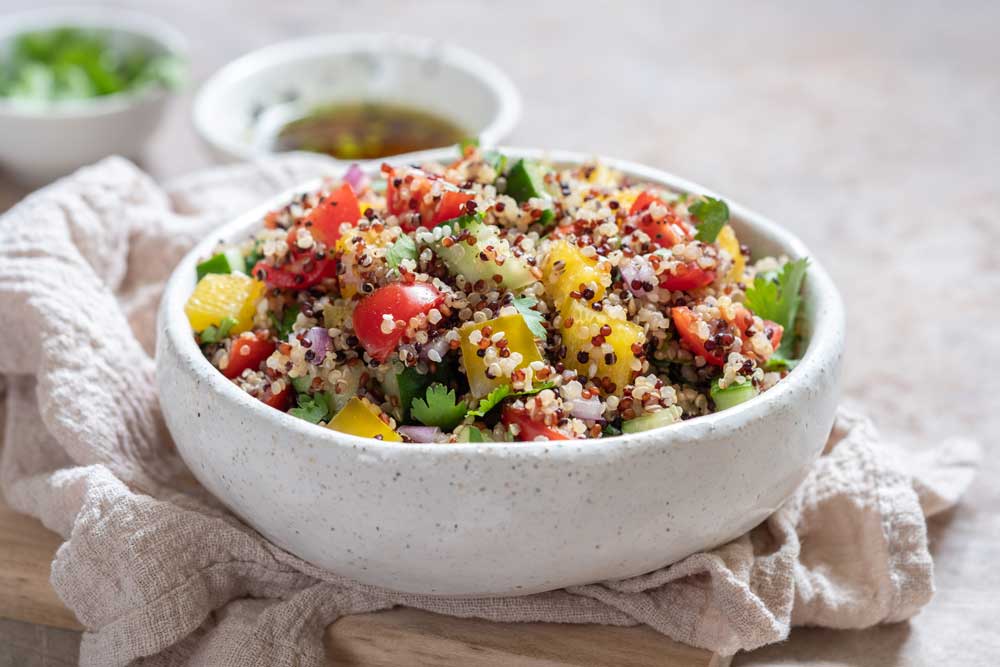 Cuisine
By studying Machu Picchu, historians have learned many things about the ancient civilization of the Incan people. For example, we know about their dependence on the ancient and nutritious grain, quinoa, as well as the corn, beans, hot peppers and more farmed on ingenious terraces high in the Andes Mountains. This spicy Inca Salad is a filling and delicious way to eat as the Incans did. Find the recipes here. Find the recipes here.



Drink
The Machu Picchu cocktail is a must when you visit Cusco. It was invented there to honor the the majestic city it's named after… and to please the hundreds of thousands of tourists who visit each year. The colorful layers represent the flag of the Empire of the Incas, and intense sweetness will give you burst of energy to face the challenging road to Machu Picchu. Find the recipe here.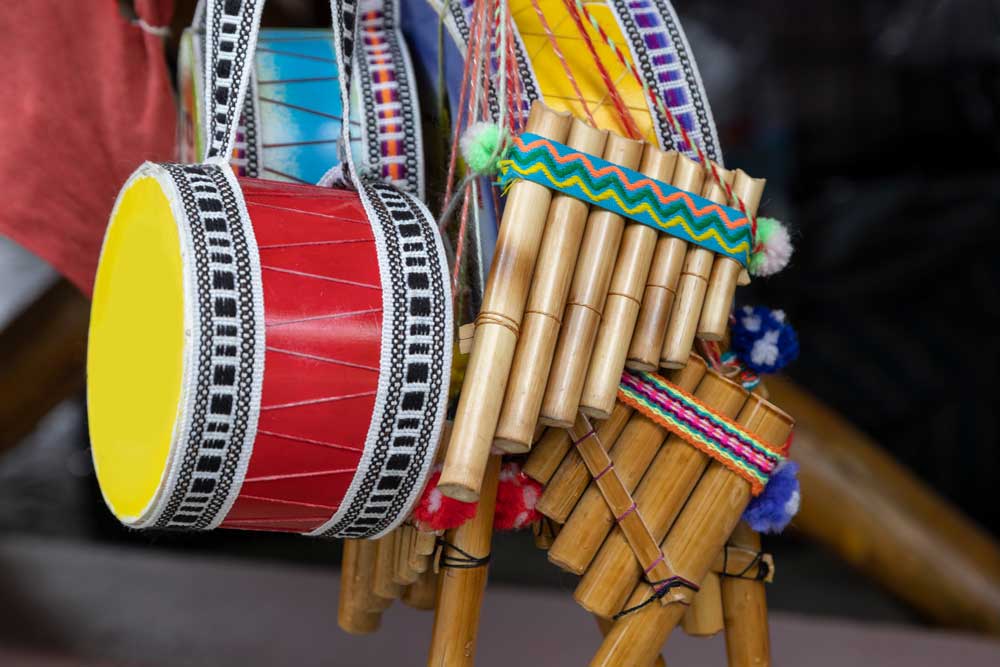 Music

Music was so much more than just entertainment to the Incan people. It was an important part of religion, burial rites, war, education and so much more. The rousing sounds Incan music include vocals and a wide variety of wind and string instruments: the panpipe, the harp, the flute and all kinds of drums. Find it all on our complete playlist here.