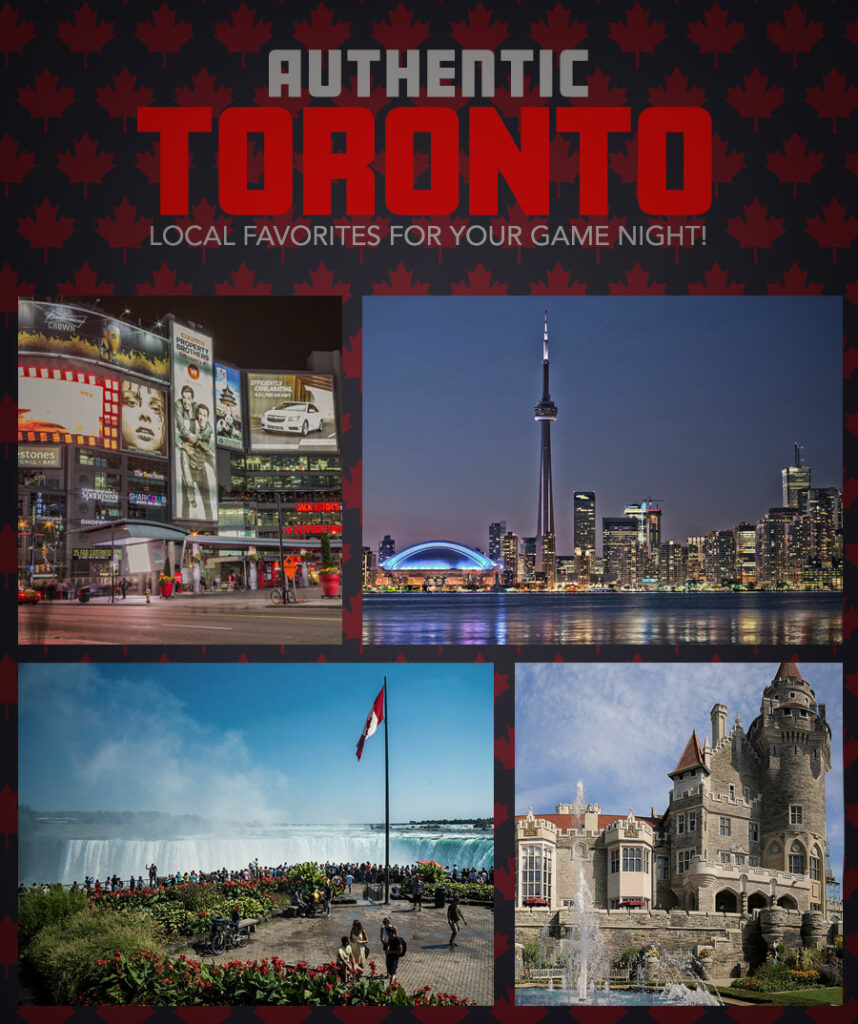 Immerse yourself in multicultural (yet still uniquely Canadian) city of Toronto
It's a beautiful time of year to visit Toronto, city of urban forests, towering sky scrapers and… thieving hockey superfans?? This month, you'll follow a trail of confounding clues past Niagara Falls, inside North America's only castle and to dizzying heights at the top of CN tower. Can you find where they've hidden the stolen Stanley cup?
Host the politest game night in town with our recommendations for food, drink and music worthy of any quaint Canadian diner.
Check out our cuisine, drink, and music recommendations below.
Our Recommendations: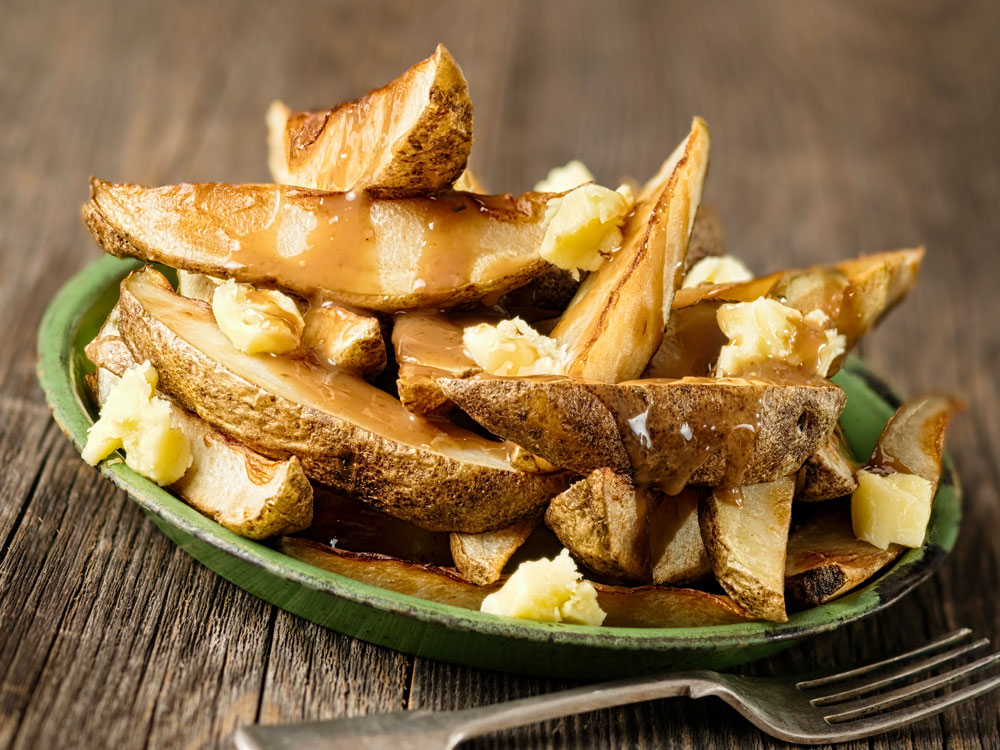 Cuisine
Can you even visit Canada without trying Poutine? Homemade fried potatoes tossed in savory gravy and white cheddar cheese curds. Mmm mmm mmm. While you can find it on nearly every Canadian street corner, you'll have to make it yourself everywhere else in the world. Find the recipe here.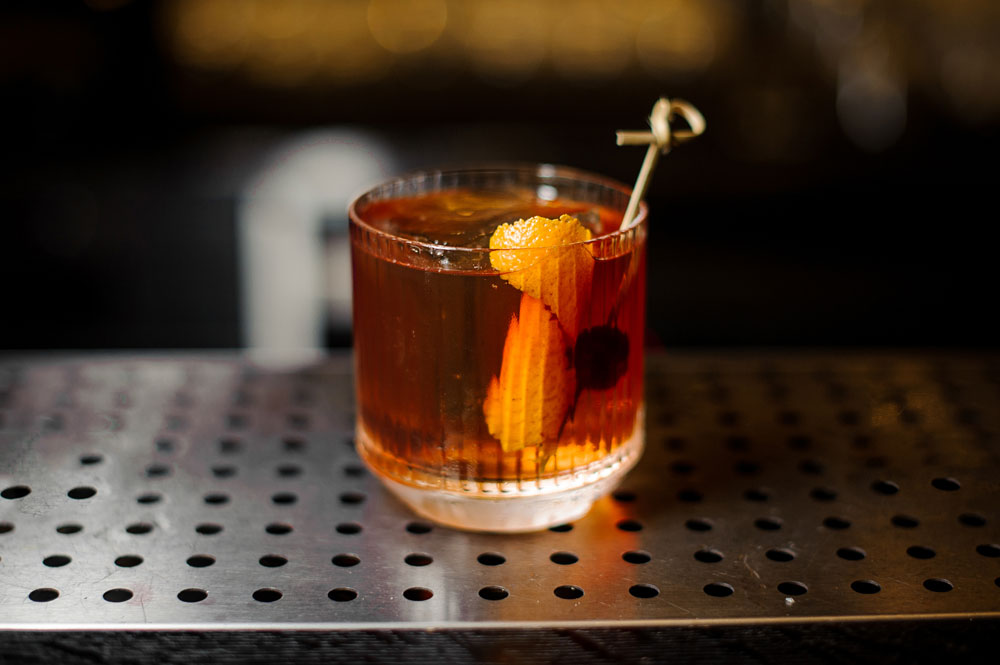 Drink
The Toronto Cocktail combines two of Canada's most classic flavors: Canadian blended whisky and maple syrup. Just make sure you use genuine maple syrup (you know, from a tree). Mrs. Butterworth's simply can't create the same effect. Find the recipe here.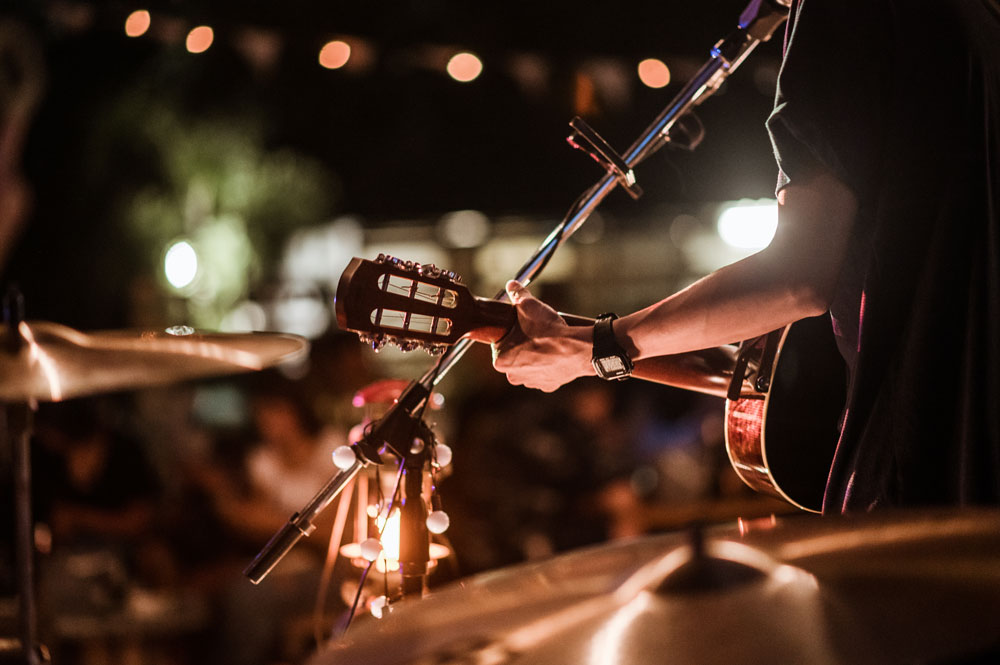 Music

Some of the world's biggest hits are brought to us by Canadian artists. Alternative rock, pop, hip hop and rap, find it all on our complete playlist here.