Mont St. Michel Immersion Ideas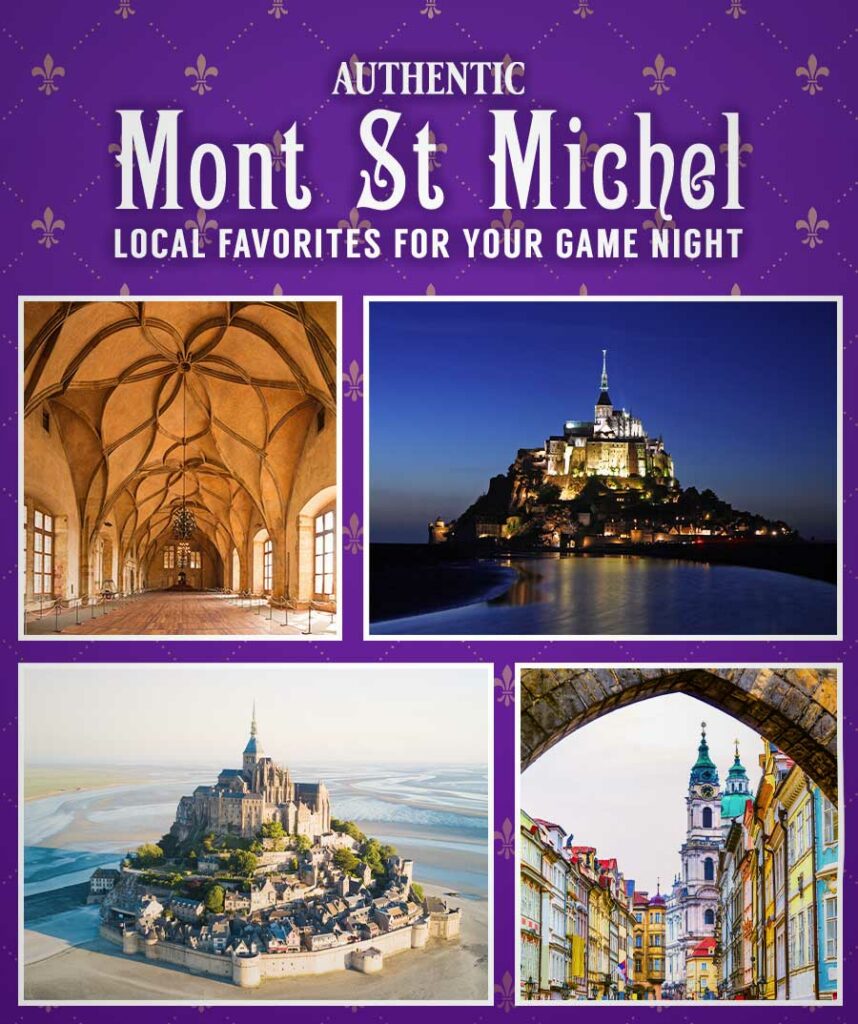 Immerse Yourselves In The Beloved, Romantic Culture of Mont Saint Michel
Just off the coast of Normandie, France sits a tiny tidal island where monks have inhabited a magnificent Abbey for over 1,000 years. Life continues here today that revolves around prayer, work, and introspection at this UNESCO World Heritage Site recognized for its cultural, historical, and Romanesque architectural significance. Tourist shops line the winding road for some local flare and contributing to the island's primary source of income. This walled city is not to be missed and is surreal at daylight and dusk as the grand structure basks in the changing colors.
For your next game night, become Francophiles and experience the wonder of Mont Saint Michel. Our mystery adventure of intrigue will have you exploring one of France's most beautiful and visited sites while sampling Normandie culture and culinary pleasures will enhance the fun! Your night is sure to be unique as you embrace adventure in living the French life of pleasure and enjoyment.
Our Recommendations: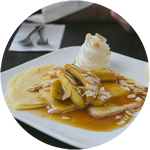 Cuisine
Sampling French food and wine is a "must-do" when immersing yourself in this month's adventure and gathering around the table is a sacred tradition of French life. We suggest a classic Breton dessert of crepes topped with salted caramel for a tangy, rich taste to share! There are no hard-to-find or unusual ingredients as this delicacy is made with flour, sugar, heavy cream, butter, salt, and love. Find the recipe here! You can eat them as a dessert, or fill them with savory meats and cheeses for a meal.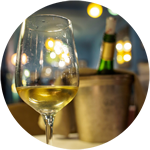 Drink
Perfectly pair your crêpes with a sweet white wine like the Riesling Vendanges Tardives. Known for its "late harvest," which concentrates the sugars in the juice, this vin exhibits earthy honey and mineral notes mixed with tree fruit tastes like pear and apricot. And, of course, if you like fine bubbles, the Crémant Brut Premium would be perfect with caramel-coated crepes and a handful of fresh raspberries. For non-alcoholic drinks, try sparkling cider or apple juice!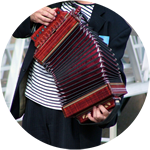 Music
A backdrop to your adventurous evening in France should include some mood-inducing tunes, and the French singer Edith Piaf is an excellent choice. Undoubtedly her most famous song, La Vie En Rose, meaning"Life seen through happy lenses" or the more Americanized translation of "rose-colored glasses," is about losing love and surviving that difficult time. Her list of songs is extensive, but another familiar tune Non, je ne regrette rien, about regretting nothing in the past because life and joy begin today with you, has been heard time and again in many popular American movies. Find our complete playlist, here!