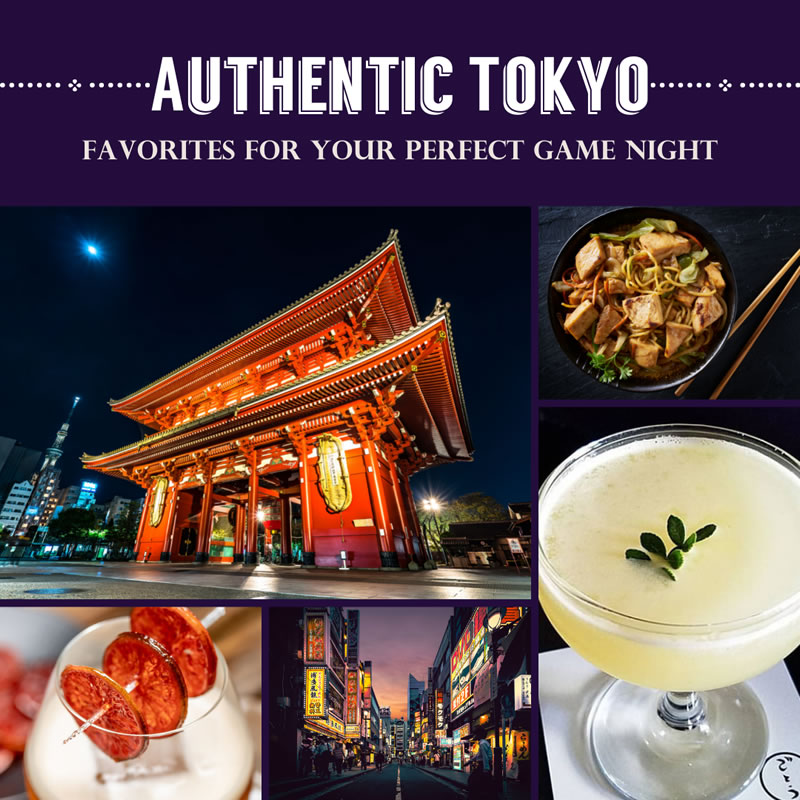 Immerse Yourself In Tokyo's Rich History & Innovative Culture!
Let's take this party to Tokyo, where innovation & technology thrive next to history and tradition, from temples & shrines to neon-drenched art, fashion, and technology. Enjoy a traditional Japanese tea ceremony, a rich cultural tradition believed to maintain a peaceful mind and wash away anxiety. Continue de-stressing at one of the best onsens, the Oedo-Onsen Monogatari. Here, relax in natural hot springs and rock salt saunas surrounded by some of the most beautiful views. Visit the Jochiji Temple and say a prayer for happiness in front of the statue of Hotei, the god of happiness and make time to visit the Kotoku-in Temple to marvel at the giant statue known as the Great Buddha.
When you are ready to amp up the blood flow again, plan a visit to Tokyo's signature theme park, Sanrio Puroland! Sanrio characters surround you as you exist in the incredible pink world of Hello Kitty. A stop at Robot Restaurant is for those wanting a wild, energetic, color explosion with Japanese elements of ninjas, dragons, and Taiko drums. Laser lights, dancers, and extravagant robots are a must-see like nowhere else in the world. Cap off your visit to this colorful city by overlooking it atop the Tokyo Tower Main Observatory. See unmatched 360-degree panoramic views of Tokyo's bustling city, spying sprawling urban landscape, and even as far as the Gulf of Tokyo and up to Mt. Fuji in the distance.
Bring Tokyo to your game night with our cuisine, drink, and music recommendations below!
Our Recommendations: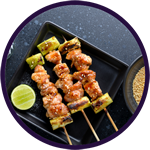 Cuisine
Aside from exhilarating theme parks and famous attractions, Tokyo is known worldwide for its incredible food! Try tempura, primarily seafood and vegetables, fried in a distinctive batter comprised of beaten egg, flour, and cold water. With just a few ingredients, you can make Yakitori, a tasty chicken skewer dish. For the sauce, cook a combination of 1 1/2 c. mirin rice wine, 3/4 c soy sauce, 4 T sugar, and garlic over medium heat. Cut up 1 lb of chicken thighs to be placed onto skewers. Grill chicken without sauce until the meat changes colors, and then brush sauce on both sides repeatedly until chicken is done. Serve over rice. Or if you prefer noodles, we suggest Udon noodles which are excellent in soup and for slurping!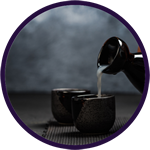 Drink
When your evening calls for drinks, we have you covered —Tokyo style! Let's start with Matcha, a Japanese green tea powder made from finely powdered dried tea leaves. Simply whisk it into hot water for a frothy, nourishing tea that is energizing, calming, and delicious. How about some sake? Sake is known popularly as rice wine, but its alcohol content is much higher than wine, so it is popularly used in cocktails. One common ingredient to Japanese sake drink is yuzu, a tangy citrus fruit. We've linked several delicious yuzu cocktails for your pleasure here.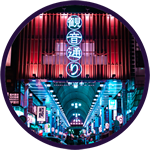 Music
To experience Tokyo is to feel it in the music! Take a listen to J-Pop which became widespread in the 1990s. Drawing influences from Western pop, Hikaru Utada is one of the most iconic names in modern J-Pop. She claims the highest-selling album in Japan for her debut album, First Love. Boy band fans will enjoy Arashi, who rose to fame with a string of hits in the 2000s but stopped recording in 2020. The pop band, Official HIGE DANdism dominated the charts with "Pretender" and has proven to be one of the hottest acts currently. Find our complete playlist here.
Already subscribed? If so, you'll automatically receive this mystery. If not, what are you waiting for? Join the esteemed Society of Seekers and report to Chicago. Order yours now to make sure you don't miss out on the adventure!
Available for a limited time
Don't wait! October 21st is the last day to order to ensure you receive our Tokyo mystery. Once it is gone, we won't ship this adventure again for another 2 years.

Save $5
Order today and save $5 off your first box. Use code TOKYO at checkout, but hurry, offer ends 10/21/21.
Explore the world, one mystery at a time.
Finders Seekers is a monthly subscription box that explores world cultures, decoding cryptic messages and solving mysterious clues. If you have what it takes to solve the 'Find', you can win cash and prizes!